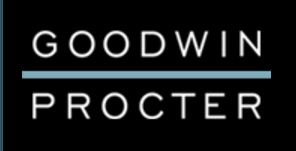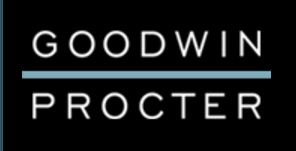 Goodwin Procter LLP Scholarship Fund
The Goodwin Procter Scholarship Fund will underwrite 50 scholarships to MCLE programs every year to support pro bono training
November 2, 2015: MCLE is pleased to announce a recent leadership gift from Goodwin Procter LLP to support pro bono and legal aid training.
Since its founding in 1912, Goodwin Procter has been a prominent leader in the Massachusetts legal community, with a reputation for excellence, dedication, and professionalism and a generosity of spirit and a desire to help those in need. Rooted in the firm's long-standing tradition, its deep commitment to supporting pro bono work continues strong today. This past year, the firm's lawyers, paralegals, science advisors and other staff dedicated nearly 75,000 hours to doing pro bono work on hundreds of different matters to assist children and families, nonprofit organizations, social enterprises and entrepreneurs in underserved communities. For making pro bono work a priority, Goodwin Procter was recognized by American Lawyer as one of the top 25 law firms for pro bono work in that magazine's 2015 pro bono survey of Am Law 200 firms.
Nearly 10 years ago, the firm extended its support to the training of those who serve the poor with a pledge of $100,000 to MCLE's scholarship endowment, helping to provide a foundation for an endowment that has now exceeded $3 million towards a $5 million goal to endow 2,000 scholarships every year for the benefit of legal aid and pro bono attorneys. That gift alone has enabled deserving lawyers to attend more than 360 programs over the past nine years. More recently, as we approach the 10th anniversary of its foundational pledge, Goodwin Procter has renewed its support by pledging an additional $25,000 to MCLE's scholarship endowment. As a result of the firm's cumulative giving, the Goodwin Procter Scholarship Fund will provide 50 scholarships to MCLE programs every year for lawyers who serve the public interest.
"Giving back to the communities in which we live and work through public service and pro bono activities is an integral part of Goodwin Procter's firm culture, and we applaud the important work that all pro bono and legal service lawyers do. It is every lawyer's responsibility to help those in need. MCLE scholarships provide a wonderful service and are a critical component in alleviating the substantial unmet need for legal services that exists among traditionally underserved communities. We are proud to join MCLE in growing its scholarship endowment to train and empower more lawyers to represent low- and moderate-income clients."

— Andrew C. Sucoff, Chair, Boston Office, Goodwin Procter LLP


MCLE's Board of Trustees is grateful to Goodwin Procter and all of the firm's partners for its continuing support and leadership in helping MCLE in its efforts to build its endowment so that the Commonwealth's most needy have access to the best trained lawyers.
To make a tax-deductible contribution to this fund or to one of MCLE's other named scholarship funds honoring outstanding members of the bar and bench whose lives and work exemplify the best of Massachusetts' rich legal heritage, while at the same time providing essential funding for scholarships to MCLE programs, click on the link below or contact Sal Ricciardone, Esq., MCLE Director of Philanthropy & Special Projects.
D O N O R S
Established with a generous gift from: Goodwin Procter LLP

With additional contributions from:
Samuel L. (Sandy) Batchelder, Jr.
Make a Donation
If you wish to donate, kindly select your desired amount from the list below. You will be guided to a secure, encrypted transaction page to complete your online donation. If you are purchasing MCLE products online, your donation will be added to those transactions. Once the transaction is complete, MCLE will promptly email to you a confirmation of your tax-deductible donation. MCLE accepts all major credit cards. Please rest assured that MCLE takes very seriously its stewardship of your gift: Your online donation and account information reside in a secure environment, protected by the SSL certificate. MCLE never requests your Social Security number or other confidential information. To review MCLE's annual report, click here. For MCLE's privacy policy, click here.
If you prefer to make a donation by non-electronic means, please click here to download a pledge form that can be forwarded to:
Sal Ricciardone, Esq., Director of Philanthropy
Massachusetts Continuing Legal Education, Inc.
Ten Winter Place
Boston, MA 02108-4751