Child Support & Custody Update 2018
Be ready for your next family law case involving children!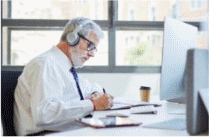 Product Number: 2180196WAU
Publication Date: 6/25/2018
Length: 3 Hours

CLE Credit Note

Copyright: © 2018 MCLE, Inc.

Add to Favorites List
Also Available:

244 pages in 1 volume.
$105.00; Sponsor Members $94.50; New Lawyers $78.75

See Agenda below to purchase individual video segments from this program.
Price per video: $50.00; Sponsor Members $45.00; New Lawyers $37.50
Product Description
Agenda & Materials
Faculty
Product Description

Product Description

Custody and support issues present themselves in any divorce or other domestic relations case where un-emancipated children are involved. Honing the skills necessary to effectively handle the many issues (both financial and non-financial) which pertain to children in family law cases is crucial for every attorney practicing in this area. The panel focuses on how the 2017 Child Support Guidelines, recent changes in the Tax Code, and the various options for parenting schedules are likely to have an impact on child support orders, as well as current trends and developments which may affect the successful advocacy of custody and parenting issues.

Online technology has also changed the way parenting schedules are negotiated. The expert faculty discusses how to get the best schedule for your client while using "family-friendly" terminology. Learn how to deal with complex situations like parties living in different states, simultaneous criminal proceedings, and utilizing third-party witnesses in custody cases.

Don't miss this opportunity to hear from experienced divorce practitioners as they discuss hot topics in this complex area of family law.

Agenda

Agenda & Materials

2:00-2:05

Welcome and Introduction

eLecture Add to Cart

Linda A. Ouellette, Esq., Lawson & Weitzen LLP , Boston, Chair


2:05-2:35

Negotiating Workable Parenting Schedules

eLecture Add to Cart

Amanda Vanderhorst, Esq., Kates & Barlow, PC , Boston


2:35-3:05

Recent Changed in the Child Support Guidelines and the Tax Code

eLecture Add to Cart

Linda A. Ouellette, Esq., Lawson & Weitzen LLP , Boston, Chair


3:05-3:35

Third Party Witnesses in Custody Cases

eLecture Add to Cart

Jennifer C. Roman, Esq., Hoffman Law Group , Norwood


3:35-3:45

3:45-4:00

Networking and Refreshment Break

4:00-4:25

Selection of Guardians Ad Litem, Parenting Coordinators, and ARC Attorneys

eLecture Add to Cart

Jennifer C. Roman, Esq., Hoffman Law Group , Norwood


4:25-4:35

Special Issues Presented in Custody Cases Involving Same-Sex Parents and Guardians

eLecture Add to Cart

Amanda Vanderhorst, Esq., Kates & Barlow, PC , Boston


4:35-4:45

Allegations of Physical or Sexual Abuse

eLecture Add to Cart

Jennifer C. Roman, Esq., Hoffman Law Group , Norwood


4:45-4:55

DCF Involvement

eLecture Add to Cart

Linda A. Ouellette, Esq., Lawson & Weitzen LLP , Boston, Chair


4:55-5:00

Please Note

MCLE on demand programs are delivered completely online, underscoring their convenience and appeal. There are no published print materials. All written materials are available electronically only through a link included on the on demand program page.

Faculty