MP3 Recording
8th Annual Super Marketing Conference 2018
Newly redesigned to match your practice needs

2180205WAU
6/29/2018
7 Hours
© 2018 MCLE, Inc.
Add to list

▼
Product Description
The foremost marketing Conference in New England returns this summer. This year will focus on lawyers who handle every aspect of their law practice. You acquire marketing techniques, business development strategies, and practice management tools to implement in your law practice.
Attend this Conference to learn how to market fearlessly, efficiently, and deliberately to convert prospects into clients. A facilitated networking reception follows the Conference and features the authorities on law practice management who provide answers to all your marketing questions.
Gold Sponsors: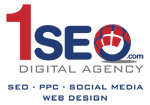 In Collaboration With:

Promotional Partners:
Greater Newburyport Bar Association • Hampden County Bar Association • Hampshire County Bar Association • Red Cave Consulting • Social Law Library • Starting Out Solo
8:00 - 9:00 am
Registration/Check-In and Continental Breakfast With Sponsors
9:15 - 10:15 am
LOMAP Hour: Converting Prospects into Clients
Susan Letterman White, JD, MS
,
Massachusetts Law Office Management Assistance Program (LOMAP)
,
Boston
10:15 - 11:15 am
1SEO's Morning Keynote Address with Bill Rossell
Bill Rossell
,
1SEO
,
Bristol
11:15 - 11:45 am
Networking and Refreshment Break with Sponsors
11:45 - 12:25 pm
Client-Centric Service: The Ethical Way to a Profitable Practice
Carol Schiro Greenwald
,
CSG Marketing Partners
,
Larchmont
12:25 - 12:55 pm
Inspiring Hacks to Ensure Follow-through and Follow-up for Marketing Success
Becky Castro
,
ILoveMondayMornings.com
,
Northampton
1:35 - 2:35 pm
BluShark's Afternoon Keynote with Seth Price
2:35 - 3:25 pm
Virtual Resources and Case Management Software
Chelsey Lambert
,
Lex Tech Review
,
3:25 - 3:50 pm
Networking and Refreshment Break with Sponsors
3:50 - 4:50 pm
Experts Breakout with Alumni of Program
Jared D. Correia, Esq.
,
Red Cave Law Firm Consulting
,
Beverly
,
Co-Chair
4:50 - 5:00 pm
Closing Remarks and Introduction to Networking Game
5:00 - 6:30 pm
Facilitated Networking and Reception
Please Note
MCLE on demand programs are delivered completely online, underscoring their convenience and appeal. There are no published print materials. All written materials are available electronically only through a link included on the on demand program page.
Cochair
Faculty
Becky Castro, ILoveMondayMornings.com, Northampton
Emily Amara Gordon, Esq., Amara Immigration Law LLC, Brookline
Carol Schiro Greenwald, CSG Marketing Partners, Larchmont
Chelsey Lambert, Lex Tech Review,
Sarah Reiff-Hekking, True Focus Coaching, Inc., Acton
Bill Rossell, 1SEO, Bristol
Allison Vavra, Answer1, Phoenix
Matthew M. Yospin, Esq., Law Office of Matthew M. Yospin, Boston
Speaker(s)
Pricing
| | Nonmembers | Sponsor Members | New Lawyers |
| --- | --- | --- | --- |
| MP3 Recording | $120.00 | $60.00 | $60.00 |
Available FREE with an MCLE OnlinePass® subscription.