Cyber Security Plans on a Budget
Ensuring effective security for cost-conscious businesses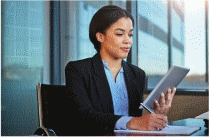 Product Number: 2190117RBC
CLE Credits, earn up to:
3 substantive credits, 0 ethics credits

CLE Credit Note

Add to Favorites List
Also Available:

Made to order; please allow up to 2 weeks for delivery.
No supporting materials included.
$135.00; Sponsor Members $121.50; New Lawyers $101.25
Product Description
Agenda & Materials
Faculty
Pricing
Product Description

Product Description

The explosion of data security issues locally, nationally, and internationally continues to create challenges for Massachusetts businesses, both in ensuring effective security measures and establishing reasonable budgets for developing the written information security plan (WISP) and other documentation, and for implementing suitable security hardware and software.

This program analyzes the latest data security developments affecting Massachusetts businesses and institutions in 2019, and provides practical guidance on the critical legal and operational measures that must be addressed in any effective information security program. Faculty tips pointedly focus on ensuring that security-related expenditures are suitable to the size and complexity of the business—and well-spent.

Agenda

Agenda & Materials

2:00 - 2:35 pm

Overview of Data Security Laws and Key Developments

2:35 - 3:20 pm

Factors and Risk Areas Considered During an Informal Security Audit and Key IT Operational Practices

Nick DeLena, OCD Tech , Braintree


3:20 - 3:50 pm

Company-Focused Perspective on Developing an Effective and Cost-Effective Security Program

Frank S. Maniscalco, Esq., Advocate Mercantile LLC , Boston


3:50 - 4:00 pm

Networking and Refreshment Break

4:00 - 4:25 pm

Best Practices for WISPs and Other Security Policies

4:25 - 4:35 pm

Possible Cost Savings Options - Operational Measures

Nick DeLena, OCD Tech , Braintree


4:35 - 4:45 pm

Possible Cost Savings Options - Policies and Documentation

Frank S. Maniscalco, Esq., Advocate Mercantile LLC , Boston


4:45 - 5:00 pm

"Ask the Experts" Q&A Session

Panel


Special Program Materials:

Please Note

MCLE webcasts are delivered completely online, underscoring their convenience and appeal. There are no published print materials. All written materials are available electronically only. They are posted 24 hours prior to the program and can be accessed, downloaded, or printed from your computer.

Faculty

Pricing

Fees

$220.50 - MCLE Sponsor Member
$183.75 - New Lawyer
$183.75 - Pending Admittee
$183.75 - Law Student
$183.75 - Paralegal
$245.00 - All Others

Available FREE with an MCLE OnlinePass® subscription.
TOP