Handling Motor Vehicle Crash Cases
A roadmap to the hot topics in motor vehicle torts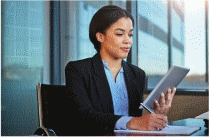 Product Number: 2190271WBC
CLE Credits, earn up to:
4 substantive credits, 0 ethics credits

CLE Credit Note

Add to Favorites List
Also Available:

Made to order; please allow up to 2 weeks for delivery.
No supporting materials included.
$165.00; Sponsor Members $148.50; New Lawyers $123.75

On demand video and audio recordings
Available for purchase after Tuesday, 6/18/2019 for instant access to this program.
Product Description
Agenda & Materials
Faculty
Pricing
Product Description

Product Description

Millions of car crashes occur each year. These crashes result in injuries, disabilities, and loss of life. These cases are highly complex and representing an injured client or defending an alleged tortfeasor in a motor vehicle accident case can be much more involved than it might seem.

It is vitally important for attorneys to understand the typical and unusual issues that arise in car crash cases. The panel guides you through the intricacies of motor vehicle torts, from understanding the basic auto insurance policy to valuing your client's case to preparing for trial. You leave with a deep understanding of not only the essentials but also of finely-tuned nuances—and enjoy the focused attention of experts so you can get your questions answered.

Agenda

Agenda & Materials

9:00 am - 9:05 am

9:05 am - 9:35 am

Public Entities & c. 258 Issues

9:35 am - 10:05 am

Preliminary Issues for Plaintiff & Defendants

10:05 am - 10:45 am

Auto Policy - BI, PIP & Med Pay Coverage

10:45 am - 10:55 am

Networking and Refreshment Break

10:55 am - 11:25 am

Auto Policy - Uninsured & Underinsured Coverage

11:25 am - 11:55 am

11:55 am - 12: 25 pm

Discussion: Hot Topics

Panel


12:25 pm - 1:00 pm

"Ask the Experts" Q&A Session

Panel


Special Program Materials:

Please Note

MCLE webcasts are delivered completely online, underscoring their convenience and appeal. There are no published print materials. All written materials are available electronically only. They are posted 24 hours prior to the program and can be accessed, downloaded, or printed from your computer.

Faculty

Pricing

Fees

$220.50 - MCLE Sponsor Member
$183.75 - New Lawyer
$183.75 - Pending Admittee
$183.75 - Law Student
$183.75 - Paralegal
$245.00 - All Others

Available FREE with an MCLE OnlinePass® subscription.
TOP