The Latest in Crimmigration
Shifting sands—how to traverse the uncertain and ever-changing landscape of the immigration consequences of criminal activity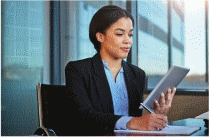 Product Number: 2190272WBC
CLE Credits, earn up to:
3 substantive credits, 0 ethics credits

CLE Credit Note

Add to Favorites List
Also Available:

Made to order; please allow up to 2 weeks for delivery.
No supporting materials included.
$165.00; Sponsor Members $148.50; New Lawyers $123.75
Product Description
Agenda & Materials
Faculty
Pricing
Product Description

Product Description

The President of the United States and the Attorney General have reshaped the immigration landscape. ICE is more powerful than ever. Many, many people are getting swept up in a broadening net of enforcement. Custody is much more common and getting someone out of ICE custody is harder than it ever was before. How many times has your phone rung in your office only to hear the following: "Help! My husband has just been detained by ICE. I don't know what to do!" A mother, brother, husband, or child has just been detained by Immigration and the family has no idea what do to next. Where is the client? Where will they be taken? What happens next? What are the client's rights? How do the local jails treat immigration detainees and what are the special visitation policies?

This seminar focuses on some of the fundamentals and a few advanced tips of what do to when your client encounters the immigration consequences of criminal charges. If you represent non-citizen criminal defendants you must attend this seminar.

Agenda

Agenda & Materials

2:00 pm - 2:05 pm

Welcome and Introduction

2:05 pm - 2:20 pm

ICE Detainers : Commonwealth v. Lunn and the Current Detainer Landscape in Massachusetts

2:20 pm - 2:35 pm

ICE Around Local Courthouses and Ryan v. ICE Preliminary Injunction

2:35 pm - 2:55 pm

Crimmigration Basic Concepts

2:55 pm - 3:15 pm

Fighting the Case from All Sides: How Working Effectively in Criminal Court Can Help You in Immigration Court

Panel


3:15 pm - 3:25 pm

Networking and Refreshment Break

3:25 pm - 4:05 pm

Immigration Court : Bond Motions, Terms of Art, What to Expect and How Immigration Court is Different from Criminal Court

4:05 pm - 4:45 pm

Post-conviction Relief Concepts – Vacating Convictions for Non-Citizen Clients

4:45 pm - 5:00 pm

"Ask the Experts" Q&A Session and Key Takeaways

Panel


Special Program Materials:

Please Note

MCLE webcasts are delivered completely online, underscoring their convenience and appeal. There are no published print materials. All written materials are available electronically only. They are posted 24 hours prior to the program and can be accessed, downloaded, or printed from your computer.

Faculty

Pricing

Fees

$175.50 - MCLE Sponsor Member
$146.25 - New Lawyer
$146.25 - Pending Admittee
$146.25 - Law Student
$146.25 - Paralegal
$195.00 - All Others

Available FREE with an MCLE OnlinePass® subscription.
TOP