When New Technology Becomes Evidence
What it is and how to use it for your next criminal case!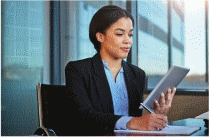 Product Number: 2190274WBC
CLE Credits, earn up to:
3 substantive credits, 0 ethics credits

CLE Credit Note

Add to Favorites List
Also Available:

Made to order; please allow up to 2 weeks for delivery.
No supporting materials included.
$165.00; Sponsor Members $148.50; New Lawyers $123.75

On demand video and audio recordings
Available for purchase after Monday, 7/29/2019 for instant access to this program.
Product Description
Agenda & Materials
Faculty
Pricing
Product Description

Product Description

While developments in technology improve our everyday lives in countless positive ways, they also create novel means by which the police investigate crime. Prosecutions of many different types rely increasingly on the discovery of incriminating (or allegedly incriminating) digital evidence, not only through searches of smartphones and social media applications/platforms (Facebook, Instagram, Snapchat), but also from new, unexpected sources that record and collect data regarding our daily activity: personal IoT (Internet of Things) devices such as fitness trackers and smartwatches; home assistance devices (Amazon Echo, Google Home); and smart home appliances (Google Nest thermostats and other devices).

The successful defense of any case involving digital evidence requires a lawyer to understand how the police gather it, how it is produced and effectively managed during the discovery phase, how the prosecution uses it at trial, the many ways by which to challenge its admission, and, if admitted, how it might be used to the client's advantage.

The expert faculty discusses the admissibility of new types of evidence, the challenges faced by attorneys from both sides of the aisle in trying to produce, manage, and prepare for trial, and to explain the evidence to the finder of fact, and how to try to keep this evidence out if it hurts your case. Don't fall behind! Learn how this evidence is being gathered, produced, and used across the Commonwealth.

Agenda

Agenda & Materials

2:00 pm - 2:15 pm

2:15 pm - 2:35 pm

Recent Developments in the Law Regarding Expectations of Privacy

2:35 pm - 3:15 pm

3:15 pm - 3:30 pm

Networking and Refreshment Break

3:30 pm - 4:00 pm

"New" Technology II

Panel


4:00 pm - 4:30 pm

Discovery & Expert Disclosure

4:30 pm - 4:50 pm

"Ask the Experts" Q&A Session

Panel


4:50 pm - 5:00 pm

Special Program Materials:

Please Note

MCLE webcasts are delivered completely online, underscoring their convenience and appeal. There are no published print materials. All written materials are available electronically only. They are posted 24 hours prior to the program and can be accessed, downloaded, or printed from your computer.

Faculty

Pricing

Fees

$175.50 - MCLE Sponsor Member
$146.25 - New Lawyer
$146.25 - Pending Admittee
$146.25 - Law Student
$146.25 - Paralegal
$195.00 - All Others

Available FREE with an MCLE OnlinePass® subscription.
TOP