Ethics of Managing Family Dynamics in Estate Planning
Efficaciously supervise family interactions when addressing estate planning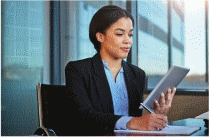 Product Number: 2190285WBC
CLE Credits, earn up to:
3 substantive credits, 2 ethics credits

CLE Credit Note

Add to Favorites List
Also Available:

Made to order; please allow up to 2 weeks for delivery.
No supporting materials included.
$165.00; Sponsor Members $148.50; New Lawyers $123.75

On demand video and audio recordings
Available for purchase after Wednesday, 6/26/2019 for instant access to this program.
Product Description
Agenda & Materials
Faculty
Pricing
Product Description

Product Description

Family legacy, posterity planning and wealth transfer in estate planning are challenging—adding a difficult family situation can make it seem impossible. Enlightened approaches to various commonplace problems are illustrated by knowledgeable and experienced faculty who guide you through successful management of various family dynamics. Although estate tax minimization has long been a primary focus for estate planning attorneys, the effective estate counsel must be prepared to concentrate on the underlying structural and behavioral considerations from which estate planning solutions should be crafted.

This seminar spotlights familiar scenarios an estate planning attorney may face when planning for inheritance, ethical considerations, asset distribution, and essential communication approaches to satisfactorily represent your client while reducing family conflicts.

Agenda

Agenda & Materials

9:30 - 9:35 am

9:35 - 10:25 am

Hypothetical 1: Diminished Capacity

10:25 - 11:15 am

Hypothetical 2: Second Marriage Situation

11:15 - 11:30 am

Networking and Refreshment Break

11:30 - 12:20 pm

Hypothetical 3: Business Succession Planning

Jennifer Civitella Hilario, Esq., , Cambridge


12:20 - 12:30 pm

"Ask the Experts" Q&A Session

Panel


Special Program Materials:

Please Note

MCLE webcasts are delivered completely online, underscoring their convenience and appeal. There are no published print materials. All written materials are available electronically only. They are posted 24 hours prior to the program and can be accessed, downloaded, or printed from your computer.

Faculty

Pricing

Fees

$220.50 - MCLE Sponsor Member
$183.75 - New Lawyer
$183.75 - Pending Admittee
$183.75 - Law Student
$183.75 - Paralegal
$245.00 - All Others

Available FREE with an MCLE OnlinePass® subscription.
TOP