Massachusetts Auto Stops 2019
Practical strategy and legal framework for new and experienced practitioners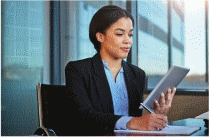 Product Number: 2190312RBC
CLE Credits, earn up to:
3 substantive credits, 0 ethics credits

CLE Credit Note

Add to Favorites List
Also Available:

Made to order; please allow up to 2 weeks for delivery.
No supporting materials included.
$165.00; Sponsor Members $148.50; New Lawyers $123.75

On demand video and audio recordings
Available for purchase after Friday, 6/28/2019 for instant access to this program.
Product Description
Agenda & Materials
Faculty
Pricing
Product Description

Product Description

Automobile stops form the basis of motions to suppress that are litigated every day in the District and Superior Courts throughout the Commonwealth. Challenges to police conduct occur in a wide variety of circumstances. Defense attorneys and prosecutors argue the competing interests of personal privacy versus the state's interest in ensuring safety, the result of which determines whether evidence is suppressed or admitted.

The outcome of this litigation always involves the application of law to the individual facts surrounding each stop. This program is a practical discussion of the police/citizen contact and is designed to help defense counsel and prosecutors prepare, research, and litigate these motions effectively. While no mechanical rule can be applied to the numerous motor vehicle stops that occur throughout this Commonwealth, the body of law that has been developed does sketch guidelines that assist the defense in analyzing the lawfulness of the police intrusion into a motorist's rights. This nuts-and-bolts discussion benefits both the experienced practitioner and those beginning a practice in criminal law. The experienced panel of experts teaches you how to argue and prepare for the following issues, among others: whether a stop occurred, and whether it was reasonable; whether the demand for license and registration is permissible; under what circumstances exit orders are lawful; and what facts are necessary before a "pat frisk" may be conducted.

Agenda

Agenda & Materials

2:00 pm - 2:05 pm

2:05 pm - 2:45 pm

Nuts and Bolts

2:45 pm - 3:00 pm

Networking and Refreshment Break

3:00 pm - 3:45 pm

Hot Topics

Ian Davis, Esq., Law Offices of Ian Davis , Boston


3:45 pm - 4:45 pm

Case Law Update and Discovery Practices

4:45 pm - 5:00 pm

Special Program Materials:

Please Note

MCLE webcasts are delivered completely online, underscoring their convenience and appeal. There are no published print materials. All written materials are available electronically only. They are posted 24 hours prior to the program and can be accessed, downloaded, or printed from your computer.

Faculty

Pricing

Fees

$175.50 - MCLE Sponsor Member
$146.25 - New Lawyer
$146.25 - Pending Admittee
$146.25 - Law Student
$146.25 - Paralegal
$195.00 - All Others

Available FREE with an MCLE OnlinePass® subscription.
TOP