50 Points of Law—Civil Litigation: Major Developments & Traps for the Unwary
MCLE's 50th Anniversary Series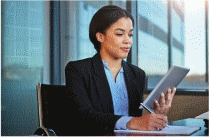 Product Number: 2190627WBC
CLE Credits, earn up to:
1 substantive credits, 0 ethics credits

CLE Credit Note

Add to Favorites List
Product Description
Agenda & Materials
Faculty
Pricing
Product Description

Product Description

On the occasion of MCLE's golden anniversary, MCLE introduces its MCLE 50 Points of Law, a series of FREE one-hour programs that celebrate the practice of law and our profession. Presented by experts in their respective fields, each program in this series addresses a different practice area, covering major developments and traps for the unwary over the past 50 years. This is our anniversary gift to you!

While class action suits have been around far longer than MCLE, the pros and cons of class action suits are constantly changing. The issues of standing and personal jurisdiction are just two examples. As data breach class action suits appear more and more frequently, standing and personal jurisdiction become even bigger issues, particularly in light of the California Consumer Privacy Act.

But civil litigation is not just about the changes in class action suits! The program also looks at over-zealous advocacy and where to draw the line, along with other traps for the unwary. Join us and get the benefit of 115 years of litigation experience from the best in the field!

Agenda

Agenda & Materials

The Pros and Cons of Class Actions from Both Sides of the Versus Sign

Issues of Standing and Personal Jurisdiction—Whether Bringing or Defending a Class Action or Mass Tort Case

Challenging Standing and Anticipating the Effect of the California Consumer Privacy Act (CCPA) in the Burgeoning Data Breach Class Action Field

The Dangers of Over-Zealous Advocacy

Traps for the Unwary: Lessons Learned in 115 Years of Litigation Experience

Please Note

MCLE webcasts are delivered completely online, underscoring their convenience and appeal. There are no published print materials. All written materials are available electronically only. They are posted 24 hours prior to the program and can be accessed, downloaded, or printed from your computer.

Faculty

Pricing

Fees

$0.00 - MCLE Sponsor Member
$0.00 - New Lawyer
$0.00 - All Others
$0.00 - All Registrants

Available FREE with an MCLE OnlinePass® subscription.
TOP