50 Points of Law - Criminal Law: Major Developments & Traps for the Unwary
MCLE's 50th Anniversary Series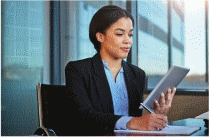 Product Number: 2190628RBC
CLE Credits, earn up to:
1 substantive credits, 0 ethics credits

CLE Credit Note

Add to Favorites List
Also Available:

Includes downloadable supporting materials.
$0.00; Sponsor Members $0.00; New Lawyers $0.00

Includes downloadable supporting materials.
$0.00; Sponsor Members $0.00; New Lawyers $0.00

See Agenda below to purchase individual video segments from this program.
Price per video: $50.00; Sponsor Members $45.00; New Lawyers $37.50
Product Description
Agenda & Materials
Faculty
Pricing
Product Description

Product Description

On the occasion of MCLE's golden anniversary, MCLE introduces its MCLE 50 Points of Law, a series of FREE one-hour programs that celebrate the practice of law and our profession. Presented by experts in their respective fields, each program in this series addresses a different practice area, covering major developments and traps for the unwary over the past 50 years. This is our anniversary gift to you!

There are significant developments that occur in criminal law and procedure every year. These changes impact both prosecutors and defense counsel, and it is critical for practitioners to stay abreast of them. They involve traditional areas of criminal law, including eyewitness identification, auto stops, and the jury instructions governing joint venture. Additional new topics such as, cell tower location evidence, searches of cell phones, and operation of a motor vehicle under the influence of drugs, are addressed. Our expert faculty reviews these developments in a manner that benefits both seasoned lawyers and those who are new to the profession!

Agenda

Agenda & Materials

Please Note

MCLE webcasts are delivered completely online, underscoring their convenience and appeal. There are no published print materials. All written materials are available electronically only. They are posted 24 hours prior to the program and can be accessed, downloaded, or printed from your computer.

Faculty

Pricing

Fees

$0.00 - MCLE Sponsor Member
$0.00 - New Lawyer
$0.00 - All Others
$0.00 - All Registrants

Available FREE with an MCLE OnlinePass® subscription.
TOP