50 Points of Law - Employment Law: Major Developments & Traps for the Unwary
MCLE's 50th Anniversary Series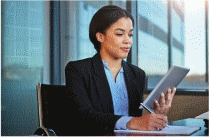 Product Number: 2190629WBC
CLE Credits, earn up to:
1 substantive credits, 0 ethics credits

CLE Credit Note

Add to Favorites List
Product Description
Agenda & Materials
Faculty
Pricing
Product Description

Product Description

On the occasion of MCLE's golden anniversary, MCLE introduces its MCLE 50 Points of Law, a series of FREE one-hour programs that celebrate the practice of law and our profession. Presented by experts in their respective fields, each program in this series addresses a different practice area, covering major developments and traps for the unwary over the past 50 years. This is our anniversary gift to you! Significant developments have reshaped employment law over the last decade—with big changes marking each year. New legal theories, new interpretations of existing law, and even new laws require employment lawyers—as well as lawyers whose practice is touched by employment law—to keep up with the rapidly-changing legal landscape. Traps for the unwary abound more than ever.

To name just a few: Do you understand the impact of the new Massachusetts Equal Pay Act? Have you advised a client through a pay equity audit and/or challenged an employer's attention to pay equity within its workforce? What about the new Massachusetts law regarding non-competition agreements? Do your clients still think its business as usual? What are the limits of an employee's bargaining power when presented with a restrictive covenant? What about all of these new paid leave laws? Or, changes to wage statutes? When does the National Labor Relations Act become relevant to a non-union employee's employment relationship? A plethora of thorny new issues and interpretations means full employment for employment lawyers—but also requires you to consistently stay abreast of the changes to ensure you are giving clients the most strategic, up-to-date advice.

Agenda

Agenda & Materials

12:00 - 12:05 pm

Welcome and Introduction

12:05 - 12:20 pm

The New World of Non-Competition Agreements in Massachusetts

12:20 - 12:35 pm

Changing Considerations in Discrimination Law

12:35- 12:55 pm

The Massachusetts Equal Pay Act, #MeToo Legislation, and Evaluating Whether an Employer is Compliant with Current Legal Standards

Continued Developments in the Universe of Paid Leave and Wage and Hour Law.

Increases in the minimum wage, the discontinuation of certain "Blue Law" requirements, and the addition of more paid leave entitlements.

12:55 - 1:00 pm

Key Takeaways & "Ask the Experts" Q&A Session

Panel


Please Note

MCLE webcasts are delivered completely online, underscoring their convenience and appeal. There are no published print materials. All written materials are available electronically only. They are posted 24 hours prior to the program and can be accessed, downloaded, or printed from your computer.

Faculty

Pricing

Fees

$0.00 - MCLE Sponsor Member
$0.00 - New Lawyer
$0.00 - All Others
$0.00 - All Registrants

Available FREE with an MCLE OnlinePass® subscription.
TOP