Succession Planning for Small Firms & Solo Practitioners
How to prepare for the future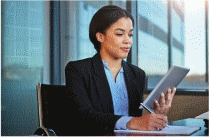 Product Number: 2200037WBC
CLE Credits, earn up to:
3 substantive credits, 0 ethics credits

CLE Credit Note

Add to Favorites List
Also Available:

Made to order; please allow up to 2 weeks for delivery.
No supporting materials included.
$165.00; Sponsor Members $148.50; New Lawyers $123.75

On demand video and audio recordings
Available for purchase after Friday, 9/27/2019 for instant access to this program.
Product Description
Agenda & Materials
Faculty
Pricing
Product Description

Product Description

Many solo and small firm practitioners invest substantial time and effort into building a successful law practice. With everyday activities and concerns at the forefront, it is often hard to spend time planning for the future. Making time for strategic succession planning, however, is critical for those who want to maintain and sustain their business—both in the present and in the future.

Similarly, law firms allocate significant resources to growing their practices, clients, and profitability. While many firms grow by acquisition, typically, those focus areas do not include growth by succession planning. A practice that is succeeded well translates to a powerful growth and business development tactic for law firms. Improving the efficiency of the onboarding and succession processes has a direct impact on the firm's bottom and top lines.

In this program, expert panelists provide in-depth analysis about two sides of the same coin: succession planning and business development for lawyers. Hear about the BBO's In-House Commissioner Program and gain insights into what happens if an attorney does not have a succession plan in place. Attendees come away with practical and demystified techniques to capitalize the value of a lawyer's practice.

Agenda

Agenda & Materials

Succession Planning for Lawyers: Addressing, Selecting and Prioritizing the Options

Both Sides Now: Understanding, Improving and Managing the Processes

Contingency Planning for Death or Disability

Selling Your Plan: How to Structure and Position the Succession Plan from the Perspective of the Successor Law Firm

The Day After: Addressing the Issues, Opportunities, and Mistakes to Avoid When a Succession Planning Attorney Joins a Successor Law Firm

Applicable Rules of Professional Conduct

Professional Liability Insurance Issues

"Ask the Experts" Q&A Session

Please Note

MCLE webcasts are delivered completely online, underscoring their convenience and appeal. There are no published print materials. All written materials are available electronically only. They are posted 24 hours prior to the program and can be accessed, downloaded, or printed from your computer.

Faculty

Pricing

Fees

$220.50 - MCLE Sponsor Member
$183.75 - New Lawyer
$183.75 - Pending Admittee
$183.75 - Law Student
$183.75 - Paralegal
$245.00 - All Others

Available FREE with an MCLE OnlinePass® subscription.
TOP