MassHealth from Application to Approval
A roadmap to securing benefits for your client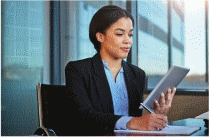 Product Number: 2200074WBC
CLE Credits, earn up to:
3 substantive credits, 0 ethics credits

CLE Credit Note

Add to Favorites List
Also Available:

Made to order; please allow up to 2 weeks for delivery.
No supporting materials included.
$165.00; Sponsor Members $148.50; New Lawyers $123.75

On demand video and audio recordings
Available for purchase after Tuesday, 9/24/2019 for instant access to this program.
Product Description
Agenda & Materials
Faculty
Pricing
Product Description

Product Description

The MassHealth application process can be overwhelming and full of unexpected twists and turns for attorneys and their clients. Navigating the long and winding road to nursing home MassHealth benefits requires—not only knowledge of the complex laws and their nuances—but also an understanding of key strategies for getting your client what they need. Clients' frequent and often dramatically changing needs add to these challenges.

This program gives practitioners a guide for traversing the MassHealth course and avoiding unnecessary pitfalls, especially during the application and appeals processes. Expert speakers highlight important timeframes, guidelines, and other logistics as they explain the MassHealth approval process. They provide detailed practical tips for managing communications between the agency, nursing home, and your client, as well as an overview of the appeal options at both the administrative and judicial levels. You also get valuable forms, lists, worksheets, sample letters and memos, and the opportunity to bring your questions to personalize your learning experience.

Agenda

Agenda & Materials

An Overview of the MassHealth Program

MassHealth Case Law Update

Basic Rules of Nursing Home MassHealth Eligibility

Logistics of the MassHealth Application Process, Including How to Effectively Complete Required Forms and How to Organize Necessary Documents for Proper Presentation to the Agency

Sample Forms, Lists and Worksheets, Including the Authorized Representative Designation Form, Application for Health Coverage and List of Verifications Needed

Sample Letters, Memos and Cover Sheets, Including Memo in Support of an Increased Allowance, Notice of Request Letter and Civil Action Cover Sheet

Best Practices for Dealing with Denial Notices and the Appeals Process

"Ask the Experts" Q&A Session

Please Note

MCLE webcasts are delivered completely online, underscoring their convenience and appeal. There are no published print materials. All written materials are available electronically only. They are posted 24 hours prior to the program and can be accessed, downloaded, or printed from your computer.

Faculty

Pricing

Fees

$220.50 - MCLE Sponsor Member
$183.75 - New Lawyer
$183.75 - Pending Admittee
$183.75 - Law Student
$183.75 - Paralegal
$245.00 - All Others

Available FREE with an MCLE OnlinePass® subscription.
TOP