Sexually Dangerous Person Petitions: The 60-Minute Lawyer
Criteria, consequences and counseling clients who are candidates for civil comitment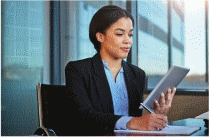 Product Number: 2200084RBC
CLE Credits, earn up to:
1 substantive credits, 0 ethics credits

CLE Credit Note

Add to Favorites List
Also Available:

Made to order; please allow up to 2 weeks for delivery.
No supporting materials included.
$125.00; Sponsor Members $112.50; New Lawyers $93.75

On demand video and audio recordings
Available for purchase after Tuesday, 9/17/2019 for instant access to this program.
Product Description
Agenda & Materials
Faculty
Pricing
Product Description

Product Description

Unclear on what SDP Petitions are or when they are filed? You are not alone. Think these only happen after a client is indicted? Not the case—defendants in both District and Superior Courts are subjects of SDP Petitions every day, so you need to be up to date on these cases in order to advise your clients properly, even if you are just representing them on a 'technical' violation of probation!

Sex offender civil commitment under G.L. ch. 123A is the harshest collateral consequence in Massachusetts for defendants charged with a sexual or sexually-motivated offense. Most attorneys have limited, if any, information on what SDP commitment is and who may be eligible. This training is important for attorneys practicing in both District and Superior Court. This training assists criminal defense attorneys in understanding SDP commitments and how to effectively advise criminal clients about this potential consequence.

Agenda

Agenda & Materials

2:00 pm - 2:05 pm

2:05 pm - 2:20 pm

Legal Overview of SDP Law in MA: Who, How, What, Where

2:20 pm - 2:30 pm

Research and Data on Sex Offender Recidivism

2:30 pm - 2:40 pm

Special Legal Considerations

Non-Contact offenders
Female Offenders
Parole
Not Competent to Stand Trial

2:40 pm - 2:50 pm

What a criminal attorney can do for a client who may later face an SDP petition

Plea
Sentencing (Experts, Structure)
Treatment
Community Supports

2:50 pm - 3:00 pm

Q&A Session and Key Takeaways

Please Note

MCLE webcasts are delivered completely online, underscoring their convenience and appeal. There are no published print materials. All written materials are available electronically only. They are posted 24 hours prior to the program and can be accessed, downloaded, or printed from your computer.

Faculty

Pricing

Fees

$112.50 - MCLE Sponsor Member
$93.75 - New Lawyer
$93.75 - Pending Admittee
$93.75 - Law Student
$93.75 - Paralegal
$125.00 - All Others

Available FREE with an MCLE OnlinePass® subscription.
TOP