eDiscovery in the Smaller Case: Tech2Practice
Compliance with ethical, federal and state rules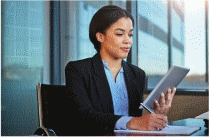 Product Number: 2200089WBC
CLE Credits, earn up to:
2 substantive credits, 0 ethics credits

CLE Credit Note

Add to Favorites List
Also Available:

Made to order; please allow up to 2 weeks for delivery.
No supporting materials included.
$125.00; Sponsor Members $112.50; New Lawyers $93.75

On demand video and audio recordings
Available for purchase after Thursday, 10/3/2019 for instant access to this program.
Product Description
Agenda & Materials
Faculty
Pricing
Product Description

Product Description

Tech2Practice is an innovative series of robust practice development programs designed to assist your law practice by boosting your efficiency through the utilization of technology in practical and creative ways. This program is deliberately and meticulously crafted to suit the needs of all lawyers regardless of their area of practice.

Handling eDiscovery in smaller cases presents some unique challenges, including managing costs. One thing is clear, all eDiscovery state and federal rules, as well as ethical rules, apply to your cases regardless of their size. No matter what measures are taken, eDiscovery costs are often a large expense. However, there are certain ethical strategies which may be applied to contain costs and help navigate the eDiscovery process.

Our highly experienced faculty guide you through these strategies. This program shows you what works and provides guidance on what does not.

Agenda

Agenda & Materials

Federal and State eDiscovery Rules

Vendor Selection: Necessary?

Limiting Costs: Hosting Your Own Data

Producing in Native Format

Importance of Conferring with Adversaries

"Ask the Experts" Q&A Session

Please Note

MCLE webcasts are delivered completely online, underscoring their convenience and appeal. There are no published print materials. All written materials are available electronically only. They are posted 24 hours prior to the program and can be accessed, downloaded, or printed from your computer.

Faculty

Pricing

Fees

$112.50 - MCLE Sponsor Member
$93.75 - New Lawyer
$93.75 - Pending Admittee
$93.75 - Law Student
$93.75 - Paralegal
$125.00 - All Others

Available FREE with an MCLE OnlinePass® subscription.
TOP