Mechanics' Liens: The 60-Minute Lawyer
Establishing a mechanics' lien, clearing a mechanics' lien, and certifying and insuring title to real estate before, during, and after construction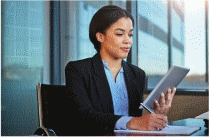 Product Number: 2200090WBC
CLE Credits, earn up to:
1 substantive credits, 0 ethics credits

CLE Credit Note

Add to Favorites List
Also Available:

Made to order; please allow up to 2 weeks for delivery.
No supporting materials included.
$125.00; Sponsor Members $112.50; New Lawyers $93.75

On demand video and audio recordings
Available for purchase after Friday, 10/4/2019 for instant access to this program.
Product Description
Agenda & Materials
Faculty
Pricing
Product Description

Product Description

Get an introduction to the basics of mechanics' liens in Massachusetts, and their impact on title to real estate. Learn the steps for creating and perfecting a mechanics' lien on real estate, who can claim such liens and for what—and how long these liens remain an encumbrance on title. Equally important, master the methods of satisfying or otherwise removing mechanics' liens from title. Become conversant in the priority of mechanics' liens as against buyers, mortgagees, lessees, and other lien claimants. And understand the impact of the forced funding provisions of the now twenty-two year old revisions to our mechanics' lien statute and the impact of the Prompt Pay Law, particularly in reference to commercial construction loans. Build and sharpen your skills in a well-spent hour—and master your craft.

Agenda

Agenda & Materials

Who Can Claim a Mechanics' Lien

Deadlines When Seeking to Perfect a Mechanics' Lien

What to Be Concerned About When Closing on a Sale or Financing of Real Estate Under, or About to Be Under, Construction

How to Remove or Dissolve a Mechanics' Lien from Title

Pending Disbursements and Date Down Endorsements to Loan Policies

Lien Bonds, Dissolutions, Indemnities, Affidavits, Partial Waiver and Subordination of Lien Documents

Forced Funding and Its Effect on Construction Loans

Please Note

MCLE webcasts are delivered completely online, underscoring their convenience and appeal. There are no published print materials. All written materials are available electronically only. They are posted 24 hours prior to the program and can be accessed, downloaded, or printed from your computer.

Faculty

Pricing

Fees

$112.50 - MCLE Sponsor Member
$93.75 - New Lawyer
$93.75 - Pending Admittee
$93.75 - Law Student
$93.75 - Paralegal
$125.00 - All Others

Available FREE with an MCLE OnlinePass® subscription.
TOP