Pretrial Litigation Primer
Practical grounding with a broad-based approach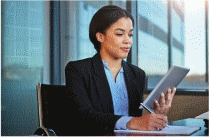 Product Number: 2200092WBC
CLE Credits, earn up to:
6 substantive credits, 0 ethics credits

CLE Credit Note

Add to Favorites List
Also Available:

Made to order; please allow up to 2 weeks for delivery.
No supporting materials included.
$165.00; Sponsor Members $148.50; New Lawyers $123.75

On demand video and audio recordings
Available for purchase after Wednesday, 10/2/2019 for instant access to this program.
Product Description
Agenda & Materials
Faculty
Pricing
Product Description

Product Description

Pretrial Litigation Primer provides you with an overview of pretrial litigation practice—whether you handle personal injury matters or business cases. Learn how to file documents, prepare motions, respond to discovery, take or defend a deposition, and handle a range of other tasks. Expert faculty share valuable tips and tricks to help you hone your written and oral advocacy skills. Hear their exclusive insights, and get a comprehensive look at what it truly takes to succeed in pretrial litigation. Master litigation practice—from filing the suit to alternative approaches to settlement—and advance your next case with confidence.

Agenda

Agenda & Materials

Overview of the Court System

Emergency Measures in Pretrial Litigation: Injunctions, TROs, and Other Ex Parte Relief

Discovery Practice Essentials for the Litigation Associate

The Associate's Role in Trial Preparation

ADR: Negotiation, Mediation, Arbitration, Settlements Options

"Ask the Experts" Q&A Session

Special Program Materials:

Please Note

MCLE webcasts are delivered completely online, underscoring their convenience and appeal. There are no published print materials. All written materials are available electronically only. They are posted 24 hours prior to the program and can be accessed, downloaded, or printed from your computer.

Faculty

Pricing

Fees

$220.50 - MCLE Sponsor Member
$183.75 - New Lawyer
$183.75 - Pending Admittee
$183.75 - Law Student
$183.75 - Paralegal
$245.00 - All Others

Available FREE with an MCLE OnlinePass® subscription.
TOP