eWills: The 60-Minute Lawyer
Electronic wills are already a reality for some. Are we ready for them?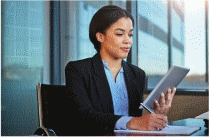 Product Number: 2200170WBC
CLE Credits, earn up to:
1 substantive credits, 0 ethics credits

CLE Credit Note

Add to Favorites List
Product Description
Agenda & Materials
Faculty
Pricing
Product Description

Product Description

Electronic signatures have become the norm in many types of business and financial transactions, but is the estate planning community ready for them? Although Massachusetts does not yet have a statute providing for electronic signatures or authentication characteristics in connection with wills, eWills are already a reality in several states. Even if Massachusetts does not enact an eWill statute, Massachusetts practitioners can still expect to have to deal with foreign eWills. This program focuses on the current state of eWills and what the future may hold for those of us who practice in Massachusetts.

Agenda

Agenda & Materials

12:00 - 12:05 pm

Welcome and Introduction

12:05 - 12:10 pm

Whar are eWills?

12:10 - 12:15 pm

The Uniform Laws Commission Electronic Wills Act

12:15 - 12:20 pm

The Uniform Laws Commission Electronic Wills Act

12:20 - 12:25 pm

Which States Have Enacted eWill Statutes

12:25 - 12:35 pm

How do eWills Function in the States That Are Using Them?

12:35 - 12:40 pm

What Can Count as an Electronic Signature or Authentication Characteristic For an eWill?

12:40 - 12:50 pm

Practical Consideration of eWills

12:50 - 12:55 pm

Ethical Issues of eWills

12:55 - 1:00 pm

Enforceability of eWills in Massachusetts

Please Note

MCLE webcasts are delivered completely online, underscoring their convenience and appeal. There are no published print materials. All written materials are available electronically only. They are posted 24 hours prior to the program and can be accessed, downloaded, or printed from your computer.

Faculty

Pricing

Fees

$112.50 - MCLE Sponsor Member
$93.75 - New Lawyer
$93.75 - Pending Admittee
$93.75 - Law Student
$93.75 - Paralegal
$125.00 - All Others

Available FREE with an MCLE OnlinePass® subscription.
TOP