Contesting a Will or Lifetime Transfer
The foundational law, and procedural and evidentiary issues you need to know to navigate the world of disappointed heirs, aggrieved family members, and deep-seated sibling rivalry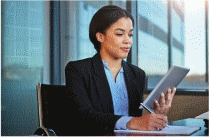 Product Number: 2210284RB1
CLE Credits, earn up to:
1 substantive credits, 0 ethics credits

CLE Credit Note

Add to Favorites List
Also Available:

Includes downloadable supporting materials.
$145.00; Sponsor Members $130.50; New Lawyers $108.75
Free for OnlinePass subscribers.
Product Description
Agenda & Materials
Faculty
Pricing
Product Description

Product Description


THE 60-MINUTE LAWYER

Charles Dickens wrote in Bleak House that "whole families have inherited legendary hatreds" arising from Jarndyce v. Jarndyce, a will contest that spanned generations and led many to ruin. Welcome to the world of disappointed heirs, aggrieved family members, and deep-seated sibling rivalry. Whether it be an elder's undisclosed conveyance, or unexpected changes to an estate plan, the practitioner bringing or defending against these actions has many challenges to confront. This fast-paced program reviews the foundational law governing these claims, as well as procedural and evidentiary issues that may be encountered. Bring your questions to customize the dialogue.

Agenda

Agenda & Materials

9:30 - 9:35 am

Grounds for Challenging a Lifetime Transfer or a Will

9:35 - 9:45 am

Proving Undue Influence and Lack of Capacity

9:45 - 9:50 am

Where to Bring the Action

9:50 - 10:00 am

Will Contest Procedure

10:00 - 10:05 am

Intersection with Guardianship/Conservatorship Proceedings

10:05 - 10:10 am

Overcoming the Attorney-Client Privilege

10:10 - 10:15 am

Bank Accounts/Beneficiary Designations

10:15 - 10:20 am

Medicaid Planning Considerations

10:20 - 10:30 am

Relief Available/Attorney's Fees

Please Note

MCLE webcasts are delivered completely online, underscoring their convenience and appeal. There are no published print materials. All written materials are available electronically only. They are posted 24 hours prior to the program and can be accessed, downloaded, or printed from your computer.

Faculty

Pricing

Fees

$130.50 - MCLE Sponsor Member
$108.75 - New Lawyer
$108.75 - Pending Admittee
$108.75 - Law Student
$108.75 - Paralegal
$145.00 - All Others

To apply for a need-based scholarship for this program, email

scholarships@mcle.org

.

Available FREE with an MCLE OnlinePass® subscription.
TOP