MLRI: Elder Benefits Programs
Basic Public Benefits Advocacy Trainings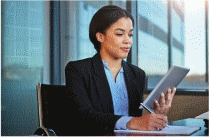 Product Number: 2220095RBC
CLE Credits, earn up to:
5.5 substantive credits, 0 ethics credits

CLE Credit Note

Add to Favorites List
Product Description
Agenda & Materials
Faculty
Pricing
Product Description

Product Description

Due in part to the high cost of living, older adults in Massachusetts have the second lowest levels of economic security in the nation. This training provides an overview of the key public benefits programs to help older adults meet their basic needs. Experts review the basic eligibility rules for cash benefit programs like SSI and Social Security Insurance benefits, home-based care services from the Office of Elder Affairs, and health care programs like Medicare and MassHealth. It also provides a brief summary of other public benefits. This program provides legal services advocates, lawyers, paralegals, social workers, case managers and advocates with other community groups with basic knowledge about many of the resources available to elders, with an emphasis on program criteria specific to elders and how to navigate the complexities across programs.

A COLLABORATIVE SERIES

MCLE, the Massachusetts Law Reform Institute (MLRI), and other Massachusets legal services programs collaborate to provide annual basic public benefits advocacy training events for the many public and private sector lawyers and community advocates who assist Massachusetts residents to qualify for and receive public benefits. Detailed materials are distributed electronically for all trainings.

Agenda

Agenda & Materials

9:30 am - 10:15 am

MassHealth for Community Residents

10:15 am - 10:30 am

10:30 am - 11:15 am

Home Care and the Frail Elder Waiver

11:15 am - 12:00 pm

MassHealth Long Term Care

12:00 pm - 12:50 pm

12:50 pm - 1:35 pm

SSI & SSDI

1:35 pm - 2:15 pm

Medicare (Parts A and B) and Medicare Advantage

2:15 pm - 2:35 pm

2:35 pm - 3:15 pm

Medicare Drug Coverage (Part D) & Prescription Advantage

3:15 pm - 4:00 pm

EAEDC and Additional Options for Income Maximization

Please Note

MCLE webcasts are delivered completely online, underscoring their convenience and appeal. There are no published print materials. All written materials are available electronically only. They are posted 24 hours prior to the program and can be accessed, downloaded, or printed from your computer.

Faculty

Pricing

Fees

$35.00 - Legal Services Attorney
$35.00 - Nonlawyer Advocates
$125.00 - All Others

To apply for a need-based scholarship for this program, email

scholarships@mcle.org

.

Available FREE with an MCLE OnlinePass® subscription.
TOP