22nd Annual Criminal Law Conference 2022
Updates, practical takeaways, and tangible instruction from the experts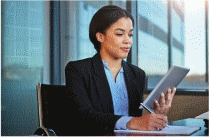 Product Number: 2220149RBC
CLE Credits, earn up to:
6 substantive credits, 0 ethics credits

CLE Credit Note

Add to Favorites List
Product Description
Agenda & Materials
Faculty
Pricing
Product Description

Product Description


MCLE is pleased to offer this program to an in-person audience in our Boston conference center in addition to the live and recorded webcasts. Please note that MCLE will observe any COVID-19 public health guidance issued by the City of Boston and the CDC that is in effect on the date of the program.


The 22nd Annual Criminal Law Conference 2022 features WBUR's Deborah Becker, speaking about the Massachusetts criminal legal system from a reporter's perspective. Ms. Becker is a senior correspondent and host at WBUR. Her reporting focuses on mental health, criminal justice and education. She has been at the forefront of reporting on the abuses at Souza-Baranowski as well as numerous other stories in the legal system.

You will hear from top legal minds from across the state, speaking on current and emerging practice issues and hot topics. Learn about the evolution of forensics and its impact on the criminal justice system and your criminal practice, and get practical tips on how to litigate a Long Hearing. Hear the latest on Batson-Soares challenges in light of Carter and immigration enforcement at the end of year one of the Biden Administration.

Don't miss this opportunity to identify the trends, learn about the developments in the field and hone your practical skills in this ever-changing legal landscape. Learn what the experts are doing to ensure the rights of their criminal defendants.

The always popular caselaw update not only teaches you the updates in the law, but also provides practical applications for use in court.

Attend this Conference and get everything defense attorneys need as we defend our clients in our rapidly changing world!

Agenda

Agenda & Materials

9:00 am - 9:15 am

9:15 am - 10:30 am

10:30 am - 11:45 am

Litigating Long Hearings

Update on Long motions and practical considerations for the motion to suppress hearing

11:45 am - 12:15 pm

Featured Address: A Reporter's Birdseye View of the Criminal Legal System

12:15 pm - 1:15 pm

1:15 pm - 3:15 pm

Hot Forensics Trends and Developments

o 1:15-1:45 – Emerging Issues in Forensics – what's new to look out for in your cases.

o 1:45-2:30 – Probabilistic Genotyping: Taking inconclusive to exculpatory

Eric Carita, Ace Forensic Consulting Services, LLC , North Grosvenordale


o 2:30-3:15 – What to look for to determine whether the police did a "sneak peek" of a phone before applying for a search warrant.

3:15 pm - 3:30 pm

3:30 pm - 4:00 pm

Immigration Update 2021

4:00 pm - 5:00 pm

Queering Batson-Soares: New Developments and a Practical How-To

Effective voir dire in light of Commonwealth v. Carter

Special Program Materials:

Please Note

MCLE webcasts are delivered completely online, underscoring their convenience and appeal. There are no published print materials. All written materials are available electronically only. They are posted 24 hours prior to the program and can be accessed, downloaded, or printed from your computer.

Faculty

Pricing

Fees

$175.50 - MCLE Sponsor Member
$146.25 - New Lawyer
$146.25 - Pending Admittee
$146.25 - Law Student
$146.25 - Paralegal
$195.00 - All Others

To apply for a need-based scholarship for this program, email

scholarships@mcle.org

.

Available FREE with an MCLE OnlinePass® subscription.
TOP