25th Annual Personal Injury Law Conference 2022
Spotlight on the major issues that impact your practice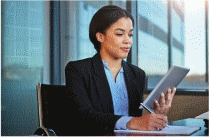 Product Number: 2230072WBC
CLE Credits, earn up to:
6 substantive credits, 1 ethics credits

CLE Credit Note

Add to Favorites List

Remind Me Later

ⓘ

Sign up to receive a reminder one week prior to program.
Interested in 25th Annual Personal Injury Law Conference 2022 but not sure you can make it?
Sign up to receive an automatic reminder one week before the program date.
Email
No Thanks.Submit
Product Description
Agenda & Materials
Faculty
Pricing
Product Description

Product Description


MCLE is pleased to offer this program to an in-person audience in our Boston conference center in addition to the live and recorded webcasts. Masks are encouraged.


Nationally renowned authorities in the field of personal injury law and numerous members of the judiciary spotlight hot topics and the latest trends at this can't miss annual Conference. The fast-paced agenda provides timely updates, answers to ethics questions, practice tips, and unique insight from practitioners at the forefront of current personal injury law practice.

Conference Highlight!
Featured Speaker John Morgan, the man who built the nation's largest law firm—now with offices in every state in the country—speaks about the future of personal injury law and the new breed of plaintiffs' cases that will define the next twenty years.

Plus—Joshua Koskoff and Alinor Sterling, lead counsel for the victims of the Sandy Hook, Uvalde, Buffalo, and Mandalay Bay mass shootings, speak about their innovative tactics and unprecedented success against the gun manufacturers that make and market the assault rifles used in massacres, including their historic $73 million settlement that is serving as a blueprint for tackling the nation's epidemic of gun violence.

Agenda

Agenda & Materials

9:30 am - 9:40 am

Welcome by Seminar Co-Chairs

9:40 am - 10:40 am

The Future of Personal Injury Law: The New Breed of Plaintiffs' Cases That Will Define the Next 20 Years

10:40 am - 11:40 am

Staying Out of Trouble in the 21st Century

11:40 am - 12:00 pm

12:00 pm - 1:00 pm

Taking on Goliath: Holding Gun Manufacturers Accountable to Victims of Gun Violence

1:00 pm - 2:00 pm

2:00 pm - 2:45 pm

Don't Just Tell Your Story, Show It: Using Persuasive Visual Timelines to Enhance Your PI Case

2:45 pm - 3:15 pm

Keeping Up to Date: New Developments in Personal Injury Law

3:15 pm - 3:30 pm

3:30 pm - 4:30 pm

A View From the Bench

Hon. Karin J. Bell,

Worcester Superior Court, Commonwealth of Massachusetts , Worcester

Hon. Helene Kazanjian,

Superior Court, Commonwealth of Massachusetts , Boston

Hon. Joshua I. Wall,

Superior Court, Commonwealth of Massachusetts , Boston

Hon. Valerie A. Yarashus,

Superior Court, Commonwealth of Massachusetts , Boston

Special Program Materials:

Please Note

MCLE webcasts are delivered completely online, underscoring their convenience and appeal. There are no published print materials. All written materials are available electronically only. They are posted 24 hours prior to the program and can be accessed, downloaded, or printed from your computer.

Faculty

Pricing

Fees

$265.50 - MCLE Sponsor Member
$147.50 - New Lawyer
$147.50 - Pending Admittee
$147.50 - Law Student
$147.50 - Paralegal
$295.00 - All Others

To apply for a need-based scholarship for this program, email

scholarships@mcle.org

.

Available FREE with an MCLE OnlinePass® subscription.
TOP