Moving for Injunctive Relief
When and how to protect your clients from irreparable harm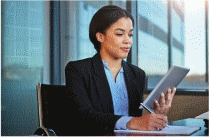 Product Number: 2230077RBC
CLE Credits, earn up to:
2 substantive credits, 0 ethics credits

CLE Credit Note

Add to Favorites List
Product Description
Agenda & Materials
Faculty
Pricing
Product Description

Product Description


Injunctive relief is a powerful tool available to litigants facing irreparable harm to their interests that monetary damages simply will not remedy. When serious issues are at stake, such as harm to a client's good will or the very ability of a business to continue operating, clients do not have the luxury of waiting through years of discovery, trial, and appeals before obtaining relief. They desperately need a court to intervene early to maintain the status quo during the pendency of the case. Unsurprisingly, situations where preliminary injunctive relief is appropriate therefore often arise quickly and require lawyers to expeditiously navigate a procedure that many find complex and confusing. Knowing exactly how to move for an injunction and maximize your likelihood of obtaining one can make or break your case early on.

Join our experts who discuss best practices for seeking injunctive relief including when such relief is appropriate, the legal standards involved, and the practical mechanics of how to go about obtaining an injunction in state and federal court in Massachusetts.

Agenda

Agenda & Materials

2:00 pm - 2:05 pm

2:05 pm - 2:23 pm

When to Seek an Injunction

Panel


2:23 pm - 2:40 pm

Temporary Restraining Order (TRO) Versus Preliminary Injunction

Panel


2:40 pm - 2:58 pm

Elements of a Claim for Injunctive Relief

Panel


2:58 pm - 3:15 pm

How to File a TRO or Preliminary Injunction

Panel


3:15 pm - 3:33 pm

The Injunction Hearing

Panel


3:33 pm - 3:50 pm

Permanent Injunctive Relief

Panel


3:50 pm - 4:00 pm

"Ask the Experts" Q&A Session

Panel


Special Program Materials:

Please Note

MCLE webcasts are delivered completely online, underscoring their convenience and appeal. There are no published print materials. All written materials are available electronically only. They are posted 24 hours prior to the program and can be accessed, downloaded, or printed from your computer.

Faculty

Pricing

Fees

$130.50 - MCLE Sponsor Member
$72.50 - New Lawyer
$72.50 - Pending Admittee
$72.50 - Law Student
$72.50 - Paralegal
$145.00 - All Others

To apply for a need-based scholarship for this program, email

scholarships@mcle.org

.

Available FREE with an MCLE OnlinePass® subscription.
TOP