MCLE will be closed Monday January 15, 2018 in Observance of Martin Luther King Jr. Day. Mindfulness for Lawyers has been rescheduled to Friday January 19, 2018 from 1:00pm to 5:00pm.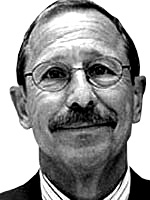 The Richard M. Egbert Scholarship Fund
Richard M. Egbert
Law Offices of Richard M. Egbert, Boston
A giant in the criminal defense bar admired for the thoroughness of his trial preparation and commanding courtroom presence and respected by colleagues and adversaries alike; champion of justice; staunch defender of the profession; mentor, advisor and teacher.
MCLE thanks the following members and supporters of the Massachusetts Association of Criminal Defense Lawyers (MACDL) for helping to create a special tribute to Richard M. Egbert at MCLE.
D O N O R S

Eileen Agnes
John Amabile
Hon. Carol Ball
Joseph Balliro, Sr.
John Barter
Janice Bassil
Daniel Beck
Francesca D. Bowman
Karnig Boyajian
John Brazilian
Richard Brodney
James Budreau
Michael Callanan
Anthony Cardinale
J. W. Carney, Jr.
Calvin Carr
Randy Chapman
Vincent Cianci
Paul Cirel
Charles A. Clifford
David Michael Cohen
Miriam Conrad
Howard Cooper
William Crowe
John Cunha, Jr.
Hon. Judith Dein
Patricia DeJuneas
Debra A. DelVecchio
Shira Diner
Michael P. Doolin
Patricia A. Downey
Thomas Drechsler
James Duggan
Peter T. Elikann
Peter L. Ettenberg
Karen Faul
Bruce Ferg
Hon. Kenneth Fishman
Joan M. Fund
Victor Garo
Randy Gioia
Lenore Glaser
Andrew Good
George Gormley
Hon. Nathaniel Gorton
Lisa Grant
Bernard Grossberg
Dean F. Hanley
Pamela Harris-Daley
Kimberly Homan
Thomas Hoopes
Peter C. Horstmann
Michael Hussey
Suzanne Ianella
Richard Ivker
SallyAnn Janulevicus
Page Kelley
Joseph Krowski
Peter B. Krupp
John H. LaChance
Ann Lambert
Angela Lehman
William Leonard
Gerry T. Leone, Jr.
Thomas Lesser
Pamela Lindmark
Courtney Linnehan
Maria Lopez
Scott P. Lopez
Deborah Lucas
Elizabeth Lunt
John Markey
Massachusetts Lawyers Weekly
Michael Matraia
Shannon McAuliffe
Eugene McCann
Thomas McGrath
Paul McManus
Charles Merina
Mark Miliotis
Tracy A. Miner
Joni Moody
John Moss, Jr.
Carlo Obligato
Daniel W. O'Malley
E. Peter Parker
Michael Pelgro
Robert Popeo
Merrill B. Portney
Steven Rappaport
Sara Rapport
Cecely Reardon
Kevin Reddington
Trisha Reddington
Stephen Ross
Edward P. Ryan, Jr.
Leslie Saltzberg
Kristen Scammon
J. Drew Segadelli
Jessica Sergi
Edward Sharkansky
Mark Shea
Robert Sheketoff
Wendy Sibbison
Robert Sinsheimer
Brownlow Speer
Frank H. Spillane
Max Stern
Steven Sussman
Joseph Tauro
Leonard Teperow
Linda J. Thompson
John M. Thompson
Larry Tipton
Michael Traft
Eleftherios Travayiakis
McKenzie Webster
Martin Weinberg
Robert Weiner
Elliot Weinstein
Stephen Weymouth
Barry P. Wilson
Roger Witkin
David Yannetti
Make a Donation
If you wish to donate, kindly select your desired amount from the list below. You will be guided to a secure, encrypted transaction page to complete your online donation. If you are purchasing MCLE products online, your donation will be added to those transactions. Once the transaction is complete, MCLE will promptly email to you a confirmation of your tax-deductible donation. MCLE accepts all major credit cards. Please rest assured that MCLE takes very seriously its stewardship of your gift: Your online donation and account information reside in a secure environment, protected by VeriSign®. MCLE never requests your Social Security number or other confidential information. To review MCLE's annual report, click here. For MCLE's privacy policy, click here.
If you prefer to make a donation by non-electronic means, please click here to download a pledge form that can be forwarded to:
Sal Ricciardone, Esq., Director of Philanthropy
Massachusetts Continuing Legal Education, Inc.
Ten Winter Place
Boston, MA 02108-4751