MCLE will be closed Monday January 15, 2018 in Observance of Martin Luther King Jr. Day. Mindfulness for Lawyers has been rescheduled to Friday January 19, 2018 from 1:00pm to 5:00pm.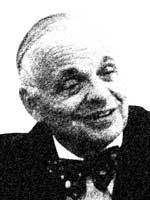 The Hon. Edward M. Ginsburg Scholarship Fund
Hon. Edward M. Ginsburg
Associate Justice, Middlesex Probate and Family Court

A judge whose respect for families was evidenced by his long service on the Probate and Family Court bench. He founded the pro bono initiative, Senior Partners for Justice.
D O N O R S
Janice Bassil
Benjamin & Benson
Maxa S. Berid
Jeffrey and Cynthia Brown
Ruth R. Budd
Hon. Paul A. Chernoff
Thomas B. Concannon, Jr.
Marc J. Cooper
Elaine M. Epstein
Patricia S. Fernandez
Kathleen Ann Foley
Melanie J. Gargas
Robert J. Gaynor
Hon. Edward M. Ginsburg
Lisa J. Graff
Barry S. Harsip
Healy, Fiske & Richmond
Monroe L. Inker
Norman I. Jacobs
Haskell A. Kassler
Joan E. Kolligian
Kurland & Grossman, P.C.
David H. Lee
Legasey & Associates, P.C.
William A. Levine
Hon. Stephen M. Limon
Myra S. Lyons
Edward C. Malik
Jonathan L. Mannina
Gerald L. Nissenbaum
Packenham, Schmidt & Federico
Lawrence T. Perera
Pauline Quirion
Alette E. Reed
John M. (Jack) Reilly
Margaret A. Reilly
Rosenberg, Freedman & Lee LLP
Victoria Rothbaum
Hon. Mary Anne Sahagian
Hon. Eileen M. Shaevel
Harriet J. Schechter
Sharyn T. Sooho
Stone, Stone & Creem P.A.
Karl W. Topor
Witmer, Karp, Warner & Ryan LLP
Lorri Seibert Woodacre

Make a Donation
If you wish to donate, kindly select your desired amount from the list below. You will be guided to a secure, encrypted transaction page to complete your online donation. If you are purchasing MCLE products online, your donation will be added to those transactions. Once the transaction is complete, MCLE will promptly email to you a confirmation of your tax-deductible donation. MCLE accepts all major credit cards. Please rest assured that MCLE takes very seriously its stewardship of your gift: Your online donation and account information reside in a secure environment, protected by VeriSign®. MCLE never requests your Social Security number or other confidential information. To review MCLE's annual report, click here. For MCLE's privacy policy, click here.
If you prefer to make a donation by non-electronic means, please click here to download a pledge form that can be forwarded to:
Sal Ricciardone, Esq., Director of Philanthropy
Massachusetts Continuing Legal Education, Inc.
Ten Winter Place
Boston, MA 02108-4751