Mindfulness for Lawyers has been rescheduled to Friday January 19, 2018 from 1:00pm to 5:00pm. The program, Damages, Interest & Attorney Fees, originally scheduled for January 8, 2018, has been rescheduled to Monday, February 12, 2018, from 2:00pm to 5:00pm.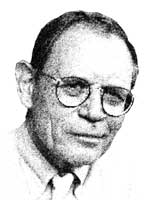 The Hon. Rudolph Kass Scholarship Fund
Hon. Rudolph Kass
Associate Justice, Massachusetts Appeals Court

A judge whose gift of language is reflected in the carefully reasoned, quick-witted and eloquent decisions he authored. Editor of Legal Chowder: Lawyering and Judging in Massachusetts..
D O N O R S
Established by a leadership gift from Brown Rudnick LLP in honor of the firm's former partner, along with additional contributions from:
Jacquelyn Waters Adams
Benjamin O. Adeyinka
Heidi S. Alexander
Paul F. Alphen
Robert W. Anctil
Bruce H. Bagdasarian
Vesper Gibbes Barnes
Mark Edward Barnett
Elizabeth J. Barton
Robert L. Bell Jr.
Kendra L. Berardi
Thomas Bhisitkul
Erica P. Bigelow
Marissa Aquila Blundell
Barbara J. Bowe
Tammy L. Boyle
Gary S. Brackett
Patrick J. Brady
Margaret B. Briggs
Brown Rudnick LLP
David J. Buczkowski
Marianne C. Byrne
Charles Cain
Joseph Callanan
Jeffrey A. Campbell
Mary L. Cataudella
Barbara R. Chandler
Tyler E. Chapman
Edward S. Cheng
Hon. Cynthia J. Cohen
W. Patrick Connolly
William G. Constable
Daniel C. Crane
Hon. John C. & Holly B. Cratsley
Kevin T. Creedon
Bradley L. Croft
Leo J. Cushing
Daniel P. Dain
Laura E. Days
Lisa J. Delaney
Deidre C. Desmond
Noel M. Di Carlo
Rick Diamond
Ruth A. Dillingham
Ryan DiSantis
Robert A. Deleo
Roger D. Donoghue
Hillary Dorner
Rodney S. Dowell
Hon. Fernande R.V. Duffly
Amanda S. Eckhoff
Deborah A. Eliason
V. Douglas Errico
David Ferris
Kenneth P. Fields
Robert A. Fishman
Martha and John A. Fiske
Susan W. Foner
David C. Formato
Hon. Robert B. Foster
Matthew P. Galas
Alfred Geoffrion, Jr.
Michael J. Goldberg
Neil Golden
John J. Goldrosen
Marc J. Goldstein
Henry A. Goodman
Hugh J. Gorman III
Steve Gottheim
Ward P. Graham
Peter F. Granoff
Christopher J. Gulotta
Eugene Gurvits
Richard P. Halfmann
Michael J. Hart
Jonathan R. Hausner
Ingeborg E. Hegemann
Richard A. Hogan
Carol J. Holahan
Michael Holiday
Hon. Nancy S. Holtz
Scott W. Horsley
William V. Hovey
Andrew G. Kaeyer
Hon. Rudolph & Helen K. Kass
Melanie E. Kido
Alan J. Klevan
Philip S. Lapatin
Mark A. Leahy
Dean T. Lennon
Charles N. Le Ray
Brian C. Levey
Thomas M. Looney
William F. Lyons, Jr.
Michael D. MacClary
Robert S. Mangiaratti
Jennifer L. Markowski
Clive D. Martin
James D. Masterman
Gregor I. McGregor
Michelle A. McHale
Nancy L. McCormick
Michael McDonagh
Harry S. Miller,esq.
Beth H. Mitchell
Mary-Margaret Moniz
Thomas D. Moore
Julie Taylor Moran
Robert J. Moriarty, Jr.
Thomas O. Moriarty
Melissa B. Morrow
David K. Moynihan
Kevin F. Murphy
Mary B. Murrane
Michael K. Murray
Francis J. Nolan
Edward Notis-McConarty
Kathleen M. O'Donnell
Jeffrey L. Ontell
Scott C. Owens
Julie M. Palmaccio
Evelyn J. Patsos
C. Max Perlman
Hon. Gordon H. Piper
Christopher S. Pitt
William J. Poorvu
Nicole Clawson Pratt
Matthew F. Probolus
Ann M. Ragosta
Carrie B. Rainen
Real Estate Bar Association Foundation, Inc.
Richard Martin Reass
Joel M. Reck
Lynne F. Riley
Robert W. Ritchie
Mayte Rivera
Deidre Roney
Hon. Margot Botsford and S. Stephen Rosenfeld
Diane R. Rubin
Mary K. Ryan
Douglas W. Salvesen
Gregory S. Sampson
Tani E. Sapirstein
Charles E. Schaub, Jr.
James A. Sifflard
Michelle T. Simons
James S. Singer
Jon K. Skarin
Edward J. Smith
Ricardo M. Sousa
Joel A. Stein
Sophie Stein
Peter Sturges, Esq
Stephen J. Tassinari
Diane C. Tillotson
Hon Charles W. Trombly, Jr
David C. Uitti
Donald E. Vaughan
William D. Wagner
Mindee Wasserman
John "Jack" M. Welch
Nancy Weissman
David L. Wiener
Victor A. Wild
Edmund A. Williams, Jr.
David E. Wilson, Esq
Caroline Woodward
Hilary A. Wyche
Jennifer A. Yelen
Thomas J. Zappala
Amanda Zuretti

Make a Donation
If you wish to donate, kindly select your desired amount from the list below. You will be guided to a secure, encrypted transaction page to complete your online donation. If you are purchasing MCLE products online, your donation will be added to those transactions. Once the transaction is complete, MCLE will promptly email to you a confirmation of your tax-deductible donation. MCLE accepts all major credit cards. Please rest assured that MCLE takes very seriously its stewardship of your gift: Your online donation and account information reside in a secure environment, protected by VeriSign®. MCLE never requests your Social Security number or other confidential information. To review MCLE's annual report, click here. For MCLE's privacy policy, click here.
If you prefer to make a donation by non-electronic means, please click here to download a pledge form that can be forwarded to:
Sal Ricciardone, Esq., Director of Philanthropy
Massachusetts Continuing Legal Education, Inc.
Ten Winter Place
Boston, MA 02108-4751