Mindfulness for Lawyers has been rescheduled to Friday January 19, 2018 from 1:00pm to 5:00pm. The program, Damages, Interest & Attorney Fees, originally scheduled for January 8, 2018, has been rescheduled to Monday, February 12, 2018, from 2:00pm to 5:00pm.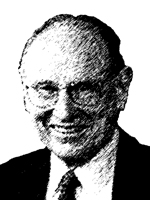 The Hon. Robert E. Keeton Scholarship Fund
Hon. Robert E. Keeton
U.S. District Court, District of Massachusetts;
Langdell Professor of Law, Harvard Law School
As a brilliant scholar and educator in the areas of insurance law, torts and trial tactics, he inspired generations of law students and lawyers. As a judge, he presided over sensitive cases with a sharp intellect, penetrating wisdom, and a caring nature.
D O N O R S
Sally L. Adams
Katherine T. Alen
Miles Alexander
David H. Bernstein
Jeffrey Blattner
Sara Bloom
Daniel P. Bradford
Phoebe W. Brown
Thomas A. Brown
Karen C. Burke
Andrew A. Caffrey III
Chad M. Carr
Jeffrey M. Cohen
Jacqueline Scott Corley
Christopher P. Davis
Alina Eldred
Katherine A. Fallow
Hon. Nathaniel M. Gorton
Christian M. Hoffman
Mrs. Elizabeth B. Keeton and Family
Stanley Keller
David L. Kelston
James B. Krasnoo
Hon. Peter B. & Vicki L. Krupp
Claire Laporte
William F. Lee
Elbert Lin
Matthew B. Lowrie
Robert P. Marcovitch
William A. McElroy
Christopher M. Morrison
Philip H. Newman
Lisa M. Otero
David R. Pierson
Jill Seaman Plancher
Jody G. Ratner
Hon. Janet L. Sanders
Professor Jessica M. Silbey
Carolyn Stafford Stein
Corin R. Stone
Jonathan B. Tropp
Professor Bernard Wolfman
Wendy B. Zazik


Make a Donation
If you wish to donate, kindly select your desired amount from the list below. You will be guided to a secure, encrypted transaction page to complete your online donation. If you are purchasing MCLE products online, your donation will be added to those transactions. Once the transaction is complete, MCLE will promptly email to you a confirmation of your tax-deductible donation. MCLE accepts all major credit cards. Please rest assured that MCLE takes very seriously its stewardship of your gift: Your online donation and account information reside in a secure environment, protected by VeriSign®. MCLE never requests your Social Security number or other confidential information. To review MCLE's annual report, click here. For MCLE's privacy policy, click here.
If you prefer to make a donation by non-electronic means, please click here to download a pledge form that can be forwarded to:
Sal Ricciardone, Esq., Director of Philanthropy
Massachusetts Continuing Legal Education, Inc.
Ten Winter Place
Boston, MA 02108-4751