MCLE will be closed Monday January 15, 2018 in Observance of Martin Luther King Jr. Day. Mindfulness for Lawyers has been rescheduled to Friday January 19, 2018 from 1:00pm to 5:00pm.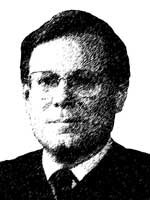 The Hon. William G. Young Scholarship Fund
Hon. William G. Young
Chief Judge, U.S. District Court, District of Massachusetts

A jurist gifted in the ability to share his love of the law with others. A natural teacher and skilled storyteller.
D O N O R S
All proceeds from the sales of Reflections of a Trial Judge: A Collection of Lectures by the Honorable William G. Young benefit this fund.
Make a Donation
If you wish to donate, kindly select your desired amount from the list below. You will be guided to a secure, encrypted transaction page to complete your online donation. If you are purchasing MCLE products online, your donation will be added to those transactions. Once the transaction is complete, MCLE will promptly email to you a confirmation of your tax-deductible donation. MCLE accepts all major credit cards. Please rest assured that MCLE takes very seriously its stewardship of your gift: Your online donation and account information reside in a secure environment, protected by VeriSign®. MCLE never requests your Social Security number or other confidential information. To review MCLE's annual report, click here. For MCLE's privacy policy, click here.
If you prefer to make a donation by non-electronic means, please click here to download a pledge form that can be forwarded to:
Sal Ricciardone, Esq., Director of Philanthropy
Massachusetts Continuing Legal Education, Inc.
Ten Winter Place
Boston, MA 02108-4751