MCLE OnlinePass®
Find High-Speed Answers to your Practice Questions.
All in one place. All for one low price.
SUBSCRIPTION PRICING
New Subscribers: Try the OnlinePass FREE for 30 days!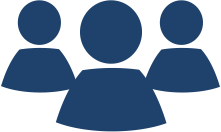 Plus, MCLE Sponsor Members receive a 10% discount off the total price of a subscription (discount applied in shopping cart).
Free Trial Details and Payment Options
FREE TRIAL
New subscribers who pay by credit card will be automatically enrolled in a 30-day free trial before their 1-year OnlinePass subscription begins. The customer may choose to cancel (and their card will not be charged) at any time during the 30-day free trial by emailing customerservice@mcle.org, calling MCLE at 800-966-6253, or visiting their "My Account" page at www.mcle.org. If the customer does not cancel, their credit card will be charged at the end of the 30 days according to the payment plan they have selected. Payment plan options are described below. (Note that the PLUS 1 benefit is a feature of an annual subscription and is not included in the free trial.)
PAYMENT OPTIONS
OnlinePass subscriptions run for 1 year from the date that payment is received. Customers who pay by credit card may select from two payment plan options. Customer who pay by check are eligible only for the annual payment plan.
Annual Payment Plan
You may choose to pay for your year-long OnlinePass subscription all at once upon sign up. If you select annual payment, full payment is due at sign-up and is nonrefundable. No early cancellation for refund is permitted. If you pay by credit card, prior to the expiration of the first 12-month term, you will receive an email notice asking if you would like to continue your subscription on an annual basis or convert your payment option to monthly. Unless you notify MCLE otherwise, your annual subscription will renew automatically, and your credit card will be charged accordingly. If you convert to a monthly payments, we will proceed to charge your credit card monthly unless you cancel your subscription pursuant to the monthly payment plan provision described above.
Monthly Payment Plan
If you pay by credit card you may choose to pay your year-long OnlinePass subscription in monthly installments. After the first 12 months, MCLE will continue to charge your credit card monthly unless you cancel your subscription. You will not receive a renewal notice, but will receive notice if the price or benefits change. After the first year, you may cancel your subscription at any time by notifying MCLE. There will be no proration of monthly fees. However, if you decide to re-subscribe after having cancelled, a new 1-year commitment to will be required.
SUBSCRIBE NOW
Sponsor member and/or new lawyer pricing and payment options will be selected in shopping cart.
---
SOLO PRACTITIONERS

Annual Subscription Fee
$895 Lawyers admitted to law practice more than 5 years
$447.50 New Lawyers admitted to law practice within 5 years
Become an MCLE OnlinePass Subscriber
---
LAW FIRMS AND ORGANIZATIONS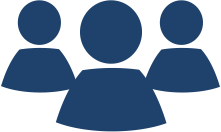 Subscription rates for law firms of two or more attorneys, including government agencies and in-house law departments, are calculated based on the number of attorneys in your firm admitted to practice in Massachusetts, but the benefits extend to your entire firm, including all lawyers and non-lawyer professionals, at all the firm's offices, whether in Massachusetts or elsewhere. Members of firms with two or more attorneys are eligible only for a firm subscription and must designate an individual to serve as the account administrator. This individual will be responsible for maintaining the firm roster, which determines the subscription price and governs who has access to the firm's subscription. Although MCLE endeavors to maintain a comprehensive list of Massachusetts lawyers, we rely on law firms, through their account administrators, to keep their lists up to date and to inform us of lawyers in offices outside of Massachusetts as well as support staff and other non-lawyer professionals who should have access to the firm's subscription.
The price established at the time the subscription is purchased runs for 12 months. If the number of Massachusetts attorneys in your firm increases or decreases during the subscription period, the price will not change until the renewal date for the subscription, but the account administrator will be responsible for making sure that the firm roster is up to date. At the time of renewal each year, either through the firm's affirmative decision or automatic renewal as described in the payment plans above, the price will be adjusted to reflect changes in firm size.
To start your firm subscription, follow these three easy steps:
1
Designate an Administrator
Please provide the following information (or contact MCLE Customer Service at customerservice@mcle.org or 1-800-966-6253 for assistance). MCLE will contact you shortly with the information you need to complete your firm's MCLE OnlinePass subscription:
2
Update Firm Roster
Once you have been confirmed by MCLE as your firm's account administrator, go to Firm Management under your account to verify and update your firm's roster so that the appropriate subscription price can be calculated. Although the subscription price is calculated on the number of firm lawyers admitted to practice in Massachusetts as identified on the roster, anyone listed on the roster (including all lawyers, support staff and other non-lawyer professionals at all the firm's branches in Massachusetts and beyond) will have access to the firm's OnlinePass subscription.
3
Start Your Firm Subscription
After you have verified your firm's roster, enter the firm ID and Password you received from MCLE below to confirm the subscription price and start your subscription:

applying the following formula: $895, plus $115/lawyer. In addition, MCLE Sponsor Members receive a 10% discount—Sign up during checkout to take advantage of sponsor membership.

Number of lawyers admitted in Massachusetts:
| | |
| --- | --- |
| Nonmember | MCLE Sponsor Member |
---
LAW LIBRARIES AND SCHOOLS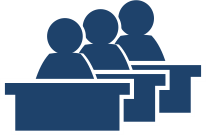 For law libraries not attached to a firm and for law schools, MCLE matches subscriptions to your specific needs. Contact Alexis J. LeBlanc, Esq., Director of Marketing and Electronic Content, at (617) 896-1867, or by email to discuss setting up a library or school account.