MCLE will be closed on Monday May 29, 2017 for Memorial Day.
In-Person Program
7th Annual Super Marketing Conference 2017
Fearless marketing—do the things you thought you couldn't

2170472P01
Thursday, 6/22 & Friday, 6/23/2017, 9:00 am - 3:00 pm
Entire Facility, Boston
7 substantive credits, 0 ethics credits
Print Brochure
Add to list

▼
Product Description
New England's premier marketing Conference returns for 2017. This year, we help you begin marketing you never thought you could do. We focus on attorneys who are responsible for it all—from business development to managing your practice and beyond—who benefit from this hands-on workshop with top marketing experts. Attend this year's Conference and leave with tangible marketing strategies to implement in your own practice.
Register today to:
Learn the Latest Marketing Trends for Law Firms
Convert Prospects into Clients
Amplify Your Social Media Audience
Make Networking an Indispensable Tool
Gain Valuable Insights from Analytics
Bonus: One-on-One "Ask the Experts" Sessions
Gold Sponsors: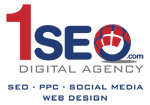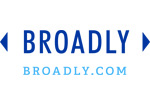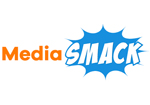 Silver Sponsors: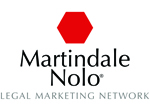 Tabletop Sponsor: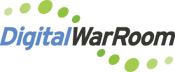 In Collaboration With: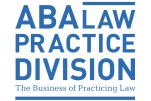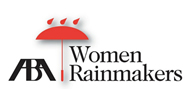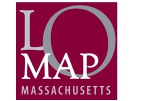 Promotional Partners:
Attleboro Bar Association • Boston Bar Association • Franklin County Bar Association • Greater Newburyport Bar Association • Hampden County Bar Association • Hampshire County Bar Association • Massachusetts Collaborative Law Council • Women's Bar Association • Social Law Library • Starting Out Solo
June 22, 2017
Day One: Getting Clients to the Door
Registration and Breakfast
Breakfast Panel:
Practical Marketing: Stories from the Trenches
Keynote Address:
Using Digital Marketing to Court the Right Clients:
Strategies to Grow Your Business Online
Sponsorship Networking and Win Prizes
Workshop A:
Harnessing the Rewards of Social Media:
A Guide to Stretching Your Reach
Workshop B:
The Do's and Don'ts of Content Posting
Lunch and Keynote Address
Workshop C:
Optimizing Your Online Reputation and Credibility
Workshop D:
Successful Intentional Networking
Facilitated Networking and Reception

June 23, 2017

Day Two: Getting Clients in the Door
Breakfast and Sponsorship Networking
Keynote Address:
Stand Out Online and Attract New Clients
Workshop A:
The Friendliest Contract Ever
Sponsorship Networking and Win Prizes
Workshop B:
Actionable Analytics for Law Firms
Lunch and Keynote Address
Workshop C:
How to Develop Client Relationships That
Drive Word-of-Mouth Referrals
Workshop D:
Why Publishing Matters to Law Firms
Panel:
Now What? Putting It to Work for Your Firm
Reception, On the Waterfront
Chair
Faculty
Charity Anastasio, Maryland State Bar Association, Law Office Management Assistance , Baltimore
Lance Bachmann, 1SEO, Bristol
Christina Burns, Ruby Receptionists, Portland
Brian Farrell, Martindale-Hubbell, New Providence
Mark J.H. Fretz, Radius Book Group, New York
Katy Goshtasbi, Puris Personal Brand Solutions, San Diego
Melissa A. Levine-Piro, Esq., Levine-Piro Law, Maynard
Deborah Scaringi, Scaringi Marketing, Southborough
Jennifer Schaller, The National Law Review, Western Springs
Gyi Tsakalakis, AttorneySync, Chicago
Matthew M. Yospin, Esq., Law Office of Matthew M. Yospin, Boston
Speaker(s)
Fees
$60.00 - MCLE Sponsor Member
$60.00 - Conference Sponsor
$60.00 - New Lawyer
$60.00 - Pending Admittee
$60.00 - Law Student
$60.00 - Paralegal
$120.00 - All Others