Civil Depositions Practice: MCLE BasicsPlus!®
Learn how to successfully take and defend depositions like an experienced litigator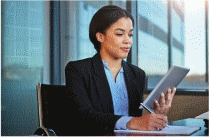 Product Number: 2186514WVD
Publication Date: 1/18/2018
Length: 0:11:35
Copyright: © 2018 MCLE, Inc.

Add to Favorites List
All of the faculty presentations from Civil Depositions Practice: MCLE BasicsPlus!® may be purchased individually. Expand the Agenda below to see all option.
Also Available:

See Agenda below to purchase individual video segments from this program.
Price per video: $50.00; Sponsor Members $45.00; New Lawyers $37.50

See eDemonstrations tab below.
Product Description
Agenda & Materials
eDemonstrations
Faculty
Product Description

Product Description

Civil Deposition Practice is a practical skills program that teaches you key techniques for this crucial part of the litigation process. A panel of experienced litigators focuses on practical skills and tactical considerations that show you how to successfully take and defend a deposition. Hear from federal and state court judges on a wide range of issues that arise during and after depositions. The program provides a mixture of lectures, demonstrations, and question and answer sessions, ensuring that you obtain the maximum benefit from the faculty's experience and expertise. If you are nervous about taking your first deposition or need help in taking your next one, you won't want to miss this program!

Agenda

Agenda & Materials

9:30 - 9:45

9:45 – 9:55

9:55 - 10:30

Strategic Considerations & the Role of Depositions in the Overall Discovery Plan

eLecture Add to Cart

Panel


10:30 – 11:30

11:30 – 11:45

Networking and Refreshment Break

11:45 – 12:30

12:30 – 1:00

1:00 - 1:45

1:45 – 2:30

2:30 – 3:00

3:00 - 3:30

3:30 – 3:45

Networking and Refreshment Break

3:45 - 4:30

Views from the Bench: Practical Issues With Respect to Depositions

eLecture Add to Cart

• Instructions Not to Answer
• Resolving Discovery Disputes
• Impact of Federal Rule Changes
• Reading and Signing, Errors/Corrections/Errata Sheets
• Requirements for Video Depositions
• What the Court Needs for Motions and Trials
• Effective Uses of Depositions at Motion and Trial
• Depositions v. Trial Examination
• Discoverability of Discussions at Breaks
• Who May Attend the Deposition
• Multi-Party Case Issues

Panel


eDemonstrations

Faculty