Handling Commercial Sales: From Offer to Closing
Navigating sales transactions from all sides of the deal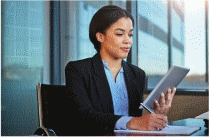 Product Number: 2180212P01
CLE Credits, earn up to:
3 substantive credits, 0 ethics credits

CLE Credit Note

Add to Favorites List
All of the faculty presentations from Handling Commercial Sales: From Offer to Closing may be purchased individually. Expand the Agenda below to see all option.
Also Available:

See Agenda below to purchase individual video segments from this program.
Price per video: $50.00; Sponsor Members $45.00; New Lawyers $37.50
Free for OnlinePass subscribers.
Product Description
Agenda & Materials
Faculty
Product Description

Product Description

The increasing complexity of commercial real estate sales transactions, the proliferation of national buyers and financing sources, and the changing roles of title insurance companies and lenders' counsel in the closing process have made it more important than ever to have a complete understanding of the sales process. This program covers the complete life cycle of a sale transaction, from entering into the agreements with the listing brokers and soliciting and negotiating the initial offers through the final recording and disbursement of funds.

Agenda

Agenda & Materials

2:00 - 2:05 pm

2:05 - 2:20 pm

Preparing for the Sale Process

eLecture Add to Cart

Seller Due Diligence; Identifying Potential Obstacles to the Sale; Assembling the Marketing Package; Negotiating the Brokerage Agreement with the Listing Broker

2:20 - 2:30 pm

Soliciting Offers

eLecture Add to Cart

What an Offer Is, and What It Is Not; Avoiding the Pitfalls of the Offer Process from Both the Seller's and Buyer's Perspective

2:30 - 3:40 pm

The P&S Agreement

eLecture Add to Cart

Drafting and Negotiating Tips; Helpful Forms; Selecting the Right Form for the Deal; Essential Elements of the Agreement; Using the P&S Agreement as the Road Map for the Due Diligence Process and Closing

3:40 - 3:55 pm

Buyer Due Diligence and Other Contingencies

eLecture Add to Cart

Title, Survey, Environmental and Other Essential Buyer Due Diligence; Using a Due Diligence Checklist; Participation of the Title Insurance Company, Surveyor and Other Professionals in the Due Diligence Process; Anticipating the Lender's Requirements; Diminishing Role of the Financing Contingency in Commercial Real Estate Sales; Dealing with Existing Leases and Contracts

3:55 - 4:05 pm

Networking and Refreshment Break

4:05 - 4:15 pm

Unique Issues in To-Be Built Projects

eLecture Add to Cart

Permitting Contingencies; Lining Up the Architect, Contractor and Other Professionals; Title and Survey Issues

4:15 - 4:45 pm

Financing

eLecture Add to Cart

Financing Commitment; Role of Lender's Counsel; Expectations of Lender's Counsel Regarding the Role of the Title Insurance Company and Other Players; Alternative Financing Vehicles, Including Participating Loans, Mezzanine Financing and Joint Venture Arrangements; Potential Points of Negotiation, and Points that the Lender Is Unlikely to Negotiate in Loan Documents; Opinions of Counsel

4:45 - 4:55 pm

The Closing Process

eLecture Add to Cart

Ensuring that Someone is Running the Show; Essential Closing Documents; Managing Closing Adjustments and the Flow of Funds; Escrow Instructions; The Recording Process and Gap Closings

4:55 - 5:00 pm

Faculty
TOP