3rd Annual Cannabis Symposium: The Law & Business of Marijuana Dispensaries
Clearing the haze from the regulatory, licensing and operational maze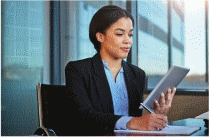 Product Number: 2190110WBC
CLE Credits, earn up to:
4 substantive credits, 0 ethics credits

CLE Credit Note

Add to Favorites List
Also Available:

Made to order; please allow up to 2 weeks for delivery.
No supporting materials included.
$135.00; Sponsor Members $121.50; New Lawyers $101.25

On demand video and audio recordings
Available for purchase after Friday, 4/26/2019 for instant access to this program.
Product Description
Agenda & Materials
Faculty
Pricing
Product Description

Product Description

Nationally, the cannabis industry continues to experience unprecedented growth. Despite increasing numbers of states allowing some form of marijuana use, as well as widespread public approval for Federal marijuana reform, the interplay between complex state regulatory schemes and continued federal prohibition continues, however, to pose inherent legal uncertainties in this field.

Counsel for marijuana businesses must address unique legal issues relating to regulatory compliance, state and local licensing, and Federal prohibition and policy, while also addressing standard business law issues. This program analyzes key aspects of Massachusetts' medical and adult-use marijuana laws pertinent to business law practitioners—such as those relating to licensing, permitting, financing, corporate structure, and tax considerations—and features discussion of applicable Federal law and risk assessments. Hear the latest from expert panelists who provide insight into the complex business and legal issues underlying marijuana dispensary operations.

Agenda

Agenda & Materials

1:00 - 1:30 pm

Overview of Applicable Marijuana Laws in the Commonwealth and Nationally and Federal Law Update

1:30 - 2:00 pm

The Enforcement Counsel's Perspective: Navigating the Application Process and What to Expect from the Cannabis Control Commission Enforcement Division

Paul Christopher Payer, Esq., , Holyoke


2:00 - 2:15 pm

Economic Empowerment: Licensing Benefits for Businesses Focused on Diversity and Social Justice

2:15 - 2:40 pm

State and Local Compliance and Regulation: Navigating the Licensing Process and Regulatory Highlights

2:40 - 3:05 pm

Siting a Dispensary: Land Use, Zoning, and Real Estate Considerations

3:05 - 3:15 pm

Networking and Refreshment Break

3:15 - 3:35 pm

Massachusetts Department of Agricultural Resources Regulation of Pesticides and Hemp

Jessica H. Burgess, Esq., Department of Agricultural Resources, Commonwealth of Massachusetts , Boston


3:35 - 4:00 pm

Corporate Financing and Structuring: Corporate Compliance and Ownership Rules

4:00 - 4:15 pm

What Can a Dispensary Deduct?: The Tax Implications of 280-E for State-Legal Marijuana Operations

4:15 - 4:40 pm

Lending and Banking Issues for Operational Marijuana Dispensaries

4:40 - 4:45 pm

4:45 - 5:00 pm

"Ask the Experts" Q&A Session

Panel


Special Program Materials:

Please Note

MCLE webcasts are delivered completely online, underscoring their convenience and appeal. There are no published print materials. All written materials are available electronically only. They are posted 24 hours prior to the program and can be accessed, downloaded, or printed from your computer.

Faculty

Pricing

Fees

$220.50 - MCLE Sponsor Member
$183.75 - New Lawyer
$183.75 - Pending Admittee
$183.75 - Law Student
$183.75 - Paralegal
$245.00 - All Others

Available FREE with an MCLE OnlinePass® subscription.
TOP