DNA & Criminal Forensics
What is left to litigate?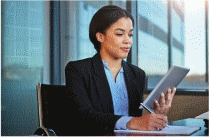 Product Number: 2190134WBC
CLE Credits, earn up to:
4 substantive credits, 0 ethics credits

CLE Credit Note

Add to Favorites List
Also Available:

Made to order; please allow up to 2 weeks for delivery.
No supporting materials included.
$135.00; Sponsor Members $121.50; New Lawyers $101.25

pages in 1 volume.
$105.00; Sponsor Members $94.50; New Lawyers $78.75

On demand video and audio recordings
Available for purchase after Tuesday, 3/5/2019 for instant access to this program.
Product Description
Agenda & Materials
Faculty
Pricing
Product Description

Product Description

You've heard DNA referred to as the 'gold standard'—does that mean that there is nothing left to argue about when it is introduced in your case? What about fingerprints? Or toolmark analysis? What is this cognitive bias everyone is talking about?

Don't fall into the trap of thinking that the case law is settled or that someone else will litigate these issues. Forensic science is constantly evolving and it is a mistake to stand on the sidelines. This program explores the issues that are still up for debate in DNA technology as well as fingerprint and pattern analysis. Hear from practitioners and scientists who break down the issues and guide you to a greater understanding of where the courts stand now and where they are likely headed.

Stay on top of the science that is coming into courtrooms all across the Commonwealth!

Agenda

Agenda & Materials

DNA: Probabilistic Genetics, Re-Amplification, and More

Cognitive Bias Across Disciplines and in Labs

Fingerprints: Defense and Prosecution Perspectives

Toolmark and Pattern Analysis: What's Not Left to Litigate?

What Science Is on the Horizon?

"Ask the Experts" Q&A Session

Please Note

MCLE webcasts are delivered completely online, underscoring their convenience and appeal. There are no published print materials. All written materials are available electronically only. They are posted 24 hours prior to the program and can be accessed, downloaded, or printed from your computer.

Faculty

Pricing

Fees

$175.50 - MCLE Sponsor Member
$146.25 - New Lawyer
$146.25 - Pending Admittee
$146.25 - Law Student
$146.25 - Paralegal
$195.00 - All Others

Available FREE with an MCLE OnlinePass® subscription.