Inner Workings of the MCAD
Hear directly from MCAD personnel and private practitioners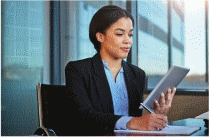 Product Number: 2190137WBC
CLE Credits, earn up to:
3 substantive credits, 0 ethics credits

CLE Credit Note

Add to Favorites List
Also Available:

Made to order; please allow up to 2 weeks for delivery.
No supporting materials included.
$135.00; Sponsor Members $121.50; New Lawyers $101.25

On demand video and audio recordings
Available for purchase after Thursday, 4/25/2019 for instant access to this program.
Product Description
Agenda & Materials
Faculty
Pricing
Product Description

Product Description

First established in 1946 as the Fair Employment Practices Commission with a staff of two and three volunteer commissioners, the Massachusetts Commission Against Discrimination (MCAD) now occupies a central role in investigating and prosecuting claims of employment discrimination involving Massachusetts employees and employers. All claimants wishing to vindicate their rights under Massachusetts anti-employment-discrimination statutes must first file their cases with the MCAD.

Attend this new program for a unique opportunity to meet and hear from a current MCAD Hearing Officer, an MCAD Investigator, and an MCAD Enforcement Advisor as well as experienced practitioners who regularly handle cases before the Commission. Hear them explain the intake and investigation process—including position statements and rebuttals, opportunities for alternative dispute resolution, and the discovery and public hearing process. For practitioners new to the MCAD, this program provides a valuable explanation of the inner workings of the Commission at every stage of its investigation and enforcement process. For experienced practitioners, the program offers an opportunity to hear directly from key Commission officials and improve your efficacy in advocating for your clients, whether employees or employers. Bring your questions!

Agenda

Agenda & Materials

Intake and Investigation Process

Filing claims at the MCAD; Effective position statements and rebuttals; Investigative Conference; Pre-determination discovery; Causal determinations

Alternative Dispute Resolution

Opportunities for early mediation; Pre-Cause mediation; Conciliation process

Post-Cause Proceedings

Post-certification discovery; Discovery disputes

Public Hearing Process

Certification and pre-hearing conferences; Conduct of the public hearing; Remedies; Proposed findings; Full Commission review

"Ask the Experts" Q&A Session

Special Program Materials:

Please Note

MCLE webcasts are delivered completely online, underscoring their convenience and appeal. There are no published print materials. All written materials are available electronically only. They are posted 24 hours prior to the program and can be accessed, downloaded, or printed from your computer.

Faculty

Pricing

Fees

$220.50 - MCLE Sponsor Member
$183.75 - New Lawyer
$183.75 - Pending Admittee
$183.75 - Law Student
$183.75 - Paralegal
$245.00 - All Others

Available FREE with an MCLE OnlinePass® subscription.
TOP