What Every Estate Planner Needs to Know About the Laws of Other New England States & Florida
Practical advice from practitioners in and outside the Commonwealth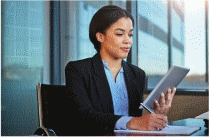 Product Number: 2190143WBC
CLE Credits, earn up to:
3 substantive credits, 0 ethics credits

CLE Credit Note

Add to Favorites List
Also Available:

Made to order; please allow up to 2 weeks for delivery.
No supporting materials included.
$135.00; Sponsor Members $121.50; New Lawyers $101.25

124 pages in 1 volume.
$105.00; Sponsor Members $94.50; New Lawyers $78.75

On demand video and audio recordings
Available for purchase after Tuesday, 3/26/2019 for instant access to this program.
Product Description
Agenda & Materials
Faculty
Pricing
Product Description

Product Description

MCLE is pleased to welcome a distinguished panel of estate planning specialists from the other New England states, and Florida in one program concentrating on the laws in those jurisdictions. This seminar addresses the estate tax regimens and important laws of each of those New England states and laws in Florida that bear on your seasonal residents of Florida as well as those who may want to adopt a Florida domicile. Knowledge of these jurisdictions is crucial for an estate planner here in Massachusetts who may have clients with real property located in those jurisdictions, and in the case of Florida, who may have clients who either spend the winter there or who may be considering a change of domicile to the sunshine state.

Each panelist focuses on the laws of his/her jurisdiction of expertise covering estate tax provisions with emphasis on those with specific impact on non-domiciliaries owning real property in the subject state, real estate provisions, estate related uniform laws adopted in the jurisdiction, and other aspects of the law of each state that bear on clients that are connected with these states. Learn to prepare estate plan documents for review and approval by local counsel in the subject jurisdiction and have your initial drafts of estate plan documents close to mark in terms of their efficacy under local law.

Agenda

Agenda & Materials

9:30 - 9:35 am

Welcome and Introduction

Jon E. Steffensen, Esq., McLane Middleton , Boston, Chair


9:35 - 10:00 am

Connecticut

Leigh A. Newman, Esq., Day Pitney LLP , West Hartford


10:00 - 10:25 am

Maine

Kurt E. Klebe, Esq., Verrill Dana LLP , Portland


10:25 - 10:50 am

New Hampshire

Christopher R. Paul, Esq., McLane Middleton , Manchester


10:50 - 11:00 am

Networking and Refreshment Break

11:00 - 11:25 am

Rhode Island

David T. Riedel, Esq., Adler, Pollock & Sheehan, PC , Providence


11:25 - 11:50 am

Vermont

Adrian A. Otterman, Esq., Otterman & Allen, PC , Barre


11:50 - 12:15 am

Florida

Nichole D. Scott, Esq., Holland & Knight LLP , Miami


12:15 - 12:30 pm

"Ask the Experts" Q&A Session and Key Takeaways

Panel


Please Note

MCLE webcasts are delivered completely online, underscoring their convenience and appeal. There are no published print materials. All written materials are available electronically only. They are posted 24 hours prior to the program and can be accessed, downloaded, or printed from your computer.

Faculty

Pricing

Fees

$220.50 - MCLE Sponsor Member
$183.75 - New Lawyer
$183.75 - Pending Admittee
$183.75 - Law Student
$183.75 - Paralegal
$245.00 - All Others

Available FREE with an MCLE OnlinePass® subscription.