17th Annual Municipal Law Conference 2019
Keep your practice on the cutting edge of local government law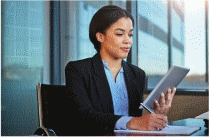 Product Number: 2190160WBC
CLE Credits, earn up to:
6 substantive credits, 0 ethics credits

CLE Credit Note

Add to Favorites List
Also Available:

Made to order; please allow up to 2 weeks for delivery.
No supporting materials included.
$135.00; Sponsor Members $121.50; New Lawyers $101.25

pages in 1 volume.
$105.00; Sponsor Members $94.50; New Lawyers $78.75

On demand video and audio recordings
Available for purchase after Wednesday, 3/13/2019 for instant access to this program.
Product Description
Agenda & Materials
Faculty
Pricing
Product Description

Product Description

Co-sponsored by Massachusetts Municipal Lawyers Association and Massachusetts Municipal Association

Lawyers who represent and advise our cities, towns, or other public sector clients are presented daily with complex, multi-disciplinary questions. The breadth and depth of legal competence required of the public sector attorney can be staggering. Similarly, attorneys who represent private clients in their dealings with local government are working in an ever-changing legal framework and are challenged to keep abreast of the rapidly changing legal landscape. Get the latest essential updates and developments from the Legislature, government regulators, and the courts. The accelerating rate of change in public sector law makes this Conference indispensable to those who work in and with the public sector. Attend and learn how your counterparts across the Commonwealth are navigating the latest challenges in the municipal arena!

Agenda

Agenda & Materials

9:00 am–9:10 am

Welcome and Introduction

Kathleen Colleary, Esq.


9:10 am–9:50 am

Marijuana Update and Local Responses

Katherine D. Laughman, Esq., KP Law, PC , Boston


9:50 am–10:30 am

Municipal Bonds

Matthew G. Feher, Esq., KP Law, PC , Boston


10:40 am–11:10 am

Featured Presentation

Springfield Mayor Dominic Sarno on How a Community and the Lawyers for All Parties Adjust to the Reality of a Casino in the City

Domenic Sarno, City of Springfield , Springfield


11:10 am–12:10 pm

Gaming and Casino Panel

Catherine A. Blue, Esq., Massachusetts Gaming Commission , Boston
Edward M. Pikula, Esq., City of Springfield Law Department , Springfield
Seth N. Stratton, Esq., MGM Springfield , Springfield


12:10 pm–1:00 pm

Lunch Break (on your own)

1:00 pm–1:40 pm

Stormwater and Wastewater Update

Gregor I. McGregor, Esq., McGregor & Legere, PC , Boston
Luke H. Legere, Esq., McGregor & Legere, PC , Boston


1:40 pm–2:20 pm

Open Government Update

Carrie Benedon, Esq., Office of the Attorney General, Commonwealth of Massachusetts
Rebecca S. Murray, Esq., Public Records Division, Commonwealth of Massachusetts


2:20 pm–3:00 pm

Public Employment Law Meets the 1st Amendment

John J. Cloherty, III, Esq., Pierce, Davis & Perritano LLP , Boston


3:10 pm–3:50 pm

Land Use and Zoning Update

Barbara J. Saint Andre, Esq., Town of Medway , Medway


3:50 pm–4:30 pm

Dealing with Public Protests

Catherine M. Lizotte, Esq., City of Boston Law Department , Boston
Nicole M. O'Connor, Esq., City of Boston Law Department , Boston


4:30 pm–5:00 pm

Municipal Potpourri: Bring Your Questions!

Panel


Please Note

MCLE webcasts are delivered completely online, underscoring their convenience and appeal. There are no published print materials. All written materials are available electronically only. They are posted 24 hours prior to the program and can be accessed, downloaded, or printed from your computer.

Faculty

Pricing

Fees

$247.50 - MCLE Sponsor Member
$206.25 - New Lawyer
$206.25 - Pending Admittee
$206.25 - Law Student
$206.25 - Paralegal
$275.00 - All Others

Available FREE with an MCLE OnlinePass® subscription.