Using Annuities for MassHealth Planning: The 60-Minute Lawyer
The 60-Minute Lawyer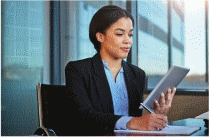 Product Number: 2190209RBC
CLE Credits, earn up to:
1 substantive credits, 0 ethics credits

CLE Credit Note

Add to Favorites List
Also Available:

Made to order; please allow up to 2 weeks for delivery.
No supporting materials included.
$95.00; Sponsor Members $85.50; New Lawyers $71.25
Product Description
Agenda & Materials
Faculty
Pricing
Product Description

Product Description

An elder couple engages you for estate planning advice; one month later they call to say that one spouse had a stroke, is hospitalized, and is likely to need long term nursing home care. A single person with ALS and significant retirement assets who is likely to need nursing home care in the near future calls to ask about planning. Are you prepared to skillfully advise these clients?

If you are new to MassHealth (Medicaid) planning or you are an estate planning attorney who has clients with MassHealth planning questions, this program is for you. Learn about last-minute planning with annuities, and when to refer cases. The program introduces you to the complex world of single premium annuities (SPIA's), the types of annuities to consider to help your clients obtain MassHealth eligibility, and annuitizing qualified (retirement) funds. Let the experts inform you about MassHealth rules and issues encountered in using annuities for MassHealth planning!

Agenda

Agenda & Materials

12:00 - 12:15 pm

MassHealth Overview

Asset Rules
Liens/Estate Eligibility

12:15 - 12:30 pm

Annuities: Single Premium Immediate Annuities

What Annuities You Should Avoid
When to Consider Purchasing a SPIA
Annuitizing Qualified (Retirement) Funds
Annuities for a Couple or for a Single Person

12:30 - 12:45 pm

Issues in Purchasing Annuities

Term/Interest Rate
Beneficiary Designations
Liens/Estate Recovery

12:45 - 12:55 pm

Alternatives to Annuity Planning:

Long Term Care Insurance, Pooled Trusts; Special Needs Trusts
Transfers to Disabled Children or Disabled Persons
Increased Spousal Asset Allowance

12:55 - 1:00 pm

"Ask the Experts" Q&A Session

Panel


Please Note

MCLE webcasts are delivered completely online, underscoring their convenience and appeal. There are no published print materials. All written materials are available electronically only. They are posted 24 hours prior to the program and can be accessed, downloaded, or printed from your computer.

Faculty

Pricing

Fees

$85.50 - MCLE Sponsor Member
$71.25 - New Lawyer
$71.25 - Pending Admittee
$71.25 - Law Student
$71.25 - Paralegal
$95.00 - All Others

Available FREE with an MCLE OnlinePass® subscription.
TOP