The Inside Scoop on Dos & Don'ts from Family Law Judges: The 60-Minute Lawyer
The 60-Minute Lawyer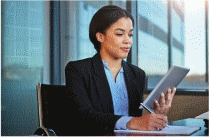 Product Number: 2190210WBC
CLE Credits, earn up to:
1 substantive credits, 0 ethics credits

CLE Credit Note

Add to Favorites List
Also Available:

Made to order; please allow up to 2 weeks for delivery.
No supporting materials included.
$95.00; Sponsor Members $85.50; New Lawyers $71.25

On demand video and audio recordings
Available for purchase after Tuesday, 3/12/2019 for instant access to this program.
Product Description
Agenda & Materials
Faculty
Pricing
Product Description

Product Description

What do family law judges want from attorneys? Spend an hour with us and find out!

Of course every judge has their own pet peeves and thoughts on the practice in their courtrooms, but there are some basic things that most judges agree on. Our judges share, those dos and don'ts with you during this one-hour program. From pleadings, to courtroom conduct, to trials, learn what the judges wish the attorneys who appear before them knew.

Raise your level of practice before you go back into the Probate and Family Court for your next case. Hear what the Judges suggest you do and don't do directly from them. Ask your questions and learn what other practitioners are wondering about!

Agenda

Agenda & Materials

What Should Attorneys Be Doing That They Are Not Doing?

What Should Attorneys Not Do?

What Should Attorneys Be Doing More of?

Please Note

MCLE webcasts are delivered completely online, underscoring their convenience and appeal. There are no published print materials. All written materials are available electronically only. They are posted 24 hours prior to the program and can be accessed, downloaded, or printed from your computer.

Faculty

Pricing

Fees

$85.50 - MCLE Sponsor Member
$71.25 - New Lawyer
$71.25 - Pending Admittee
$71.25 - Law Student
$71.25 - Paralegal
$95.00 - All Others

Available FREE with an MCLE OnlinePass® subscription.