22nd Annual Intellectual Property Law Conference 2019
Trends and developments IP counsel, business lawyers and litigators must know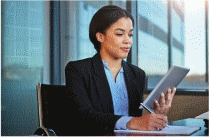 Product Number: 2190259RBC
CLE Credits, earn up to:
5 substantive credits, 0 ethics credits

CLE Credit Note

Add to Favorites List
Also Available:

Made to order; please allow up to 2 weeks for delivery.
No supporting materials included.
$165.00; Sponsor Members $148.50; New Lawyers $123.75

Includes downloadable supporting materials.
$165.00; Sponsor Members $148.50; New Lawyers $123.75

Includes downloadable supporting materials.
$165.00; Sponsor Members $148.50; New Lawyers $123.75
Product Description
Agenda & Materials
Faculty
Pricing
Product Description

Product Description

Join leading intellectual property lawyers to analyze these advanced IP law issues:

Developing and negotiating sports sponsorship agreements—with a perspective from Red Sox Counsel; Scope of rights; Club rights v. rights reserved by the League; Importance of being strategic when constructing exclusivity provisions; Commonly negotiated provisions (i.e., indemnity and morals clauses); Best practices

Online risks to brands and cost effective strategies for addressing them;

Promotion of fraudulent web sites on social media; GDPR's impact on online investigations

Trademark portfolios: Strategy, management, and enforcement, including proving bona fide intent to use in filing U.S. trademark applications

Hot topics in IP litigation, including the latest trends in Patent Office litigation, IP claims as a business model, and forum choice in light of TC Heartland

Patent infringement allegations from non-practicing entities; Knowing your troll; Negotiating tactics; The 10% rule; Using the Alice decision, and avoiding and controlling precedents

Traps for the unwary in IP agreements, including the impact of the MACOM Technology Solutions Holdings v. Infineon Technologies case

Agenda

Agenda & Materials

12:00 noon–12:10 pm

Welcome & Introduction

12:10 pm–12:55 pm

Hot Topics in Today's Team Sponsorship Agreements

12:55 pm–1:40 pm

Brand Threats Go Viral: The Changing Landscape of Online Brand Protection

1:40 pm–2:25 pm

Managing and Enforcing the Trademark Portfolio

2:25 pm–2:35 pm

Networking & Refreshment Break

2:35 pm–3:20 pm

IP in the Courts and the Patent Office: The Latest in IP Litigation

3:20 pm–4:05 pm

Strategies with Patent Trolls

4:05 pm–4:50 pm

Licensing and Joint Venture Agreements

4:50 - 4:55 pm

4:55 pm–5:00 pm

"Ask the Experts" Q&A Session

Panel


Please Note

MCLE webcasts are delivered completely online, underscoring their convenience and appeal. There are no published print materials. All written materials are available electronically only. They are posted 24 hours prior to the program and can be accessed, downloaded, or printed from your computer.

Faculty

Pricing

Fees

$265.50 - MCLE Sponsor Member
$221.25 - New Lawyer
$221.25 - Pending Admittee
$221.25 - Law Student
$221.25 - Paralegal
$295.00 - All Others

Available FREE with an MCLE OnlinePass® subscription.
TOP