Advising Employers & Employees on Off-Duty Conduct & Privacy in the Workplace
Learn how to navigate the changing tides of the law governing workplace privacy and employee off-duty conduct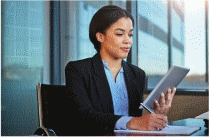 Product Number: 2190276WBC
CLE Credits, earn up to:
4 substantive credits, 0 ethics credits

CLE Credit Note

Add to Favorites List
Also Available:

Made to order; please allow up to 2 weeks for delivery.
No supporting materials included.
$165.00; Sponsor Members $148.50; New Lawyers $123.75

On demand video and audio recordings
Available for purchase after Wednesday, 6/26/2019 for instant access to this program.
Product Description
Agenda & Materials
Faculty
Pricing
Product Description

Product Description

The explosion of social media and data mining, combined with changes in federal and state law, have created thorny, ever-evolving challenges for employers, employees, and employment counsel related to employee privacy and off-duty conduct. Our panel of experts representing individuals and employers provide practical advice to help you better understand the sensitive balance between employers' business interests and employees' privacy rights—and key insights into how access to employee information can unconsciously taint decision-making and lead to legal claims and liability. The panelists offer a full range of perspectives, including that of in-house counsel, management lawyers, and employee-side counsel. Get up-to-date guidance on workplace privacy concerns and issues related to off-duty conduct that arise every day in the workplace—from hiring through retention, employee discipline, and termination.

Agenda

Agenda & Materials

1:00 - 1:05 pm

Introduction and Overview

1:05 - 1:25 pm

Pre-Employment Screening and Hiring Issues

1:25 - 1:45 pm

1:45 - 2:05 pm

Data Mining and Employee Hiring

2:05 - 2:25 pm

Massachusetts Privacy Act and Workplace Searches

2:25 - 2:45 pm

Employee Use of Electronic Systems and Monitoring

2:45 - 3:05 pm

HIPAA, GINA and Other Medical Privacy Issues

3:05 - 3:20 pm

Networking and Refreshment Break

3:20 - 3:45 pm

Medical Marijuana and Drug Testing

3:45 - 4:10 pm

Social Media Inside and Outside the Workplace

4:10 - 4:40 pm

Employee Social Gatherings and Off-Site Harassment

4:40 - 4:50 pm

4:50 - 5:00 pm

"Ask the Experts" Q&A Session

Panel


Please Note

MCLE webcasts are delivered completely online, underscoring their convenience and appeal. There are no published print materials. All written materials are available electronically only. They are posted 24 hours prior to the program and can be accessed, downloaded, or printed from your computer.

Faculty

Pricing

Fees

$220.50 - MCLE Sponsor Member
$183.75 - New Lawyer
$183.75 - Pending Admittee
$183.75 - Law Student
$183.75 - Paralegal
$245.00 - All Others

Available FREE with an MCLE OnlinePass® subscription.
TOP