Representing Moderate Income Family Law Clients—Working Efficiently
Tips and tools to do your best on a budget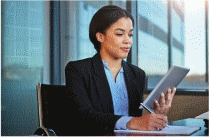 Product Number: 2190291RBC
CLE Credits, earn up to:
3 substantive credits, 0 ethics credits

CLE Credit Note

Add to Favorites List
Also Available:

Made to order; please allow up to 2 weeks for delivery.
No supporting materials included.
$165.00; Sponsor Members $148.50; New Lawyers $123.75
Product Description
Agenda & Materials
Faculty
Pricing
Product Description

Product Description

How can you make representing moderate income families work for your family law practice? Join our panel of experienced family law attorneys to learn how you can expand your practice to cover clients with moderate incomes.

There are different options for clients with limited means and this program explores them with you. Is limited assistance representation a good choice for the client's needs or not? Can you help clients "pick up the pieces" after they have unsuccessfully tried to represent themselves? Learn how to assess the case and determine what steps will be necessary while keeping the client's budget in mind. From the first meeting with the client to low-cost discovery options, this program helps you help others.

Learn how to define "moderate income," which may vary depending on your community and local resources, and how to talk with clients about how best to leverage the optionsavailable to them within their budgets.

Help create a roadmap for your modest income client to move forward using efficiencies in your own practice, so the client gets through the legal process in a cost-conscious manner.

Agenda

Agenda & Materials

2:00 pm - 2:10 pm

Introductions

2:10 pm - 2:25 pm

What is a Modest Means Case?

2:25 pm - 2:45 pm

What should you consider before taking a modest means case?

2:45 pm - 3:00 pm

Available Resources

3:00 pm - 3:15 pm

3:15 pm - 3:20 pm

3:20 pm - 3:35 pm

Networking and Refreshment Break

3:35 pm - 4:20 pm

4:20 pm - 4:35 pm

Cost Cutting Measures

4:35 pm - 4:45 pm

4:45 pm - 4:50 pm

Outside resources/organizations

Panel


4:50 pm - 5:00 pm

"Ask the Experts" Q&A Session and Key Takeaways

Panel


Special Program Materials:

Please Note

MCLE webcasts are delivered completely online, underscoring their convenience and appeal. There are no published print materials. All written materials are available electronically only. They are posted 24 hours prior to the program and can be accessed, downloaded, or printed from your computer.

Faculty

Pricing

Fees

$202.50 - MCLE Sponsor Member
$168.75 - New Lawyer
$168.75 - Pending Admittee
$168.75 - Law Student
$168.75 - Paralegal
$225.00 - All Others

Available FREE with an MCLE OnlinePass® subscription.
TOP