When DCF Steps Into Your Case
Be prepared to steer your client and your case through this complicated involvement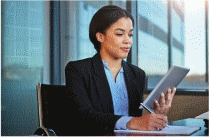 Product Number: 2190294WBC
CLE Credits, earn up to:
3 substantive credits, 0 ethics credits

CLE Credit Note

Add to Favorites List
Also Available:

Made to order; please allow up to 2 weeks for delivery.
No supporting materials included.
$165.00; Sponsor Members $148.50; New Lawyers $123.75

On demand video and audio recordings
Available for purchase after Tuesday, 6/18/2019 for instant access to this program.
Product Description
Agenda & Materials
Faculty
Pricing
Product Description

Product Description

D. C. F.—three initials that may cause fear for parents in Massachusetts. DCF involvement in family law cases is on the rise. Would you know what to do if your client became the subject of a DCF investigation in the course of family law litigation? In this seminar, the panel of experts provides legal background and practice tips for the family law practitioner in working with DCF on behalf of your client.

Don't miss this opportunity to better understand the agency, the process, the law, and your role. Family law cases with DCF involvement pose unique challenges and require strategies for navigating the rules and procedures of this agency. Let our experts bring you up to speed, so you are prepared to meet these challenges head on. Whether you have yet to have a DCF involved family law client or you have had many, this panel provides valuable information to ensure effective representation.

Agenda

Agenda & Materials

2:00 pm - 2:05 pm

2:05 pm - 2:35 pm

2:35 pm - 3:10 pm

Working with DCF Involved Clients: DCF and DCF Reports in the Context of Contested Issues of Custody and Parenting Time

3:10 pm - 3:20 pm

Networking and Refreshment Break

3:20 pm - 3:55 pm

Other Investigations: GAL, Mental Health

3:55 pm - 4:30 pm

4:30 pm - 4:45 pm

A Judge's Perspective: The Intersection of DCF and Family Law

4:45 pm - 5:00 pm

"Ask the Experts" Q&A Session

Please Note

MCLE webcasts are delivered completely online, underscoring their convenience and appeal. There are no published print materials. All written materials are available electronically only. They are posted 24 hours prior to the program and can be accessed, downloaded, or printed from your computer.

Faculty

Pricing

Fees

$202.50 - MCLE Sponsor Member
$168.75 - New Lawyer
$168.75 - Pending Admittee
$168.75 - Law Student
$168.75 - Paralegal
$225.00 - All Others

Available FREE with an MCLE OnlinePass® subscription.
TOP