What Employment Lawyers Need to Know About Business Immigration: The 60-Minute Lawyer
The 60-Minute Lawyer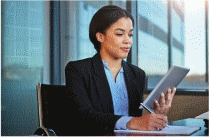 Product Number: 2190313WBC
CLE Credits, earn up to:
1 substantive credits, 0 ethics credits

CLE Credit Note

Add to Favorites List
Also Available:

Made to order; please allow up to 2 weeks for delivery.
No supporting materials included.
$125.00; Sponsor Members $112.50; New Lawyers $93.75

On demand video and audio recordings
Available for purchase after Wednesday, 5/8/2019 for instant access to this program.
Product Description
Agenda & Materials
Faculty
Pricing
Product Description

Product Description

Expand your toolset, add value to clients, and upgrade your employment law practice

Whether your client wants to hire someone who may not be a U.S. citizen, or they have questions about terminating a foreign national employee, this new program helps you understand employer immigration obligations, trains you to spot potential issues before they arise, and provides you with practical tips for navigating complex immigration laws. Hear an overview of immigration rules that arise throughout the employee lifecycle. Learn about the impact of layoffs, benching, leaves of absence, demotions, promotions, and other changes in the terms of the employment of foreign national employees. Understand the issues to look out for when hiring and employing foreign students. And get an overview of emerging trends in the current administration, including changes to the H-1B visa program and the new NAFTA rules.

Although you may not practice immigration law, you need to know the hot-button issues and traps for the unwary. Attend this new program to get up-to-speed—an hour well spent!

Agenda

Agenda & Materials

Employer Obligations in Hiring Foreign National Employees

Immigration Impact of Changes in Employment Terms, Including as a Reduction in Hours, Change in Salary, or Leave of Absence

Rules Regarding the Termination or Layoff of Foreign National Employees

Tips for Answering Common I-9 Questions from Employers

How the Trump Administration Is Changing Business Immigration

Please Note

MCLE webcasts are delivered completely online, underscoring their convenience and appeal. There are no published print materials. All written materials are available electronically only. They are posted 24 hours prior to the program and can be accessed, downloaded, or printed from your computer.

Faculty

Pricing

Fees

$112.50 - MCLE Sponsor Member
$93.75 - New Lawyer
$93.75 - Pending Admittee
$93.75 - Law Student
$93.75 - Paralegal
$125.00 - All Others

Available FREE with an MCLE OnlinePass® subscription.
TOP