Selecting, Protecting & Dethroning Experts
The process of using experts at each stage of litigation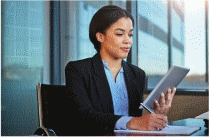 Product Number: 2190064P01
CLE Credits, earn up to:
3 substantive credits, 0 ethics credits

CLE Credit Note

Add to Favorites List
All of the faculty presentations from Selecting, Protecting & Dethroning Experts may be purchased individually. Expand the Agenda below to see all option.
Also Available:

See Agenda below to purchase individual video segments from this program.
Price per video: $65.00; Sponsor Members $58.50; New Lawyers $32.50
Free for OnlinePass subscribers.
Product Description
Agenda & Materials
Faculty
Product Description

Product Description

Success in a case often relies upon the effectiveness of expert testimony. Successful litigators approach the procedure for selecting, using, protecting, and dethroning experts in a deliberate and focused manner. These best practices ensure they adequately address matters to help assist jurors and aid in their trial strategy throughout the lifespan of a case.

This seminar's diverse and experienced faculty provide a succinct guide to the use of experts in an increasingly expensive, complex, and technical part of sophisticated litigation. Traditional and innovative methods concerning experts, changes to state and federal rules, and other recent developments concerning electronic discovery, all coalesce into a progressively challenging segment of litigation. You leave this program with a newfound confidence and techniques to guarantee you are getting the most out of expert testimony for your client.

Agenda

Faculty
TOP