20th Annual Criminal Law Conference 2019
Updates, practical takeaways and tangible instruction from the experts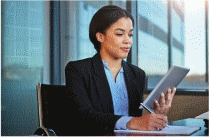 Product Number: 2200008WBC
CLE Credits, earn up to:
6.5 substantive credits, 0 ethics credits

CLE Credit Note

Add to Favorites List
Also Available:

Made to order; please allow up to 2 weeks for delivery.
No supporting materials included.
$165.00; Sponsor Members $148.50; New Lawyers $123.75

On demand video and audio recordings
Available for purchase after Friday, 10/4/2019 for instant access to this program.
Product Description
Agenda & Materials
Faculty
Pricing
Product Description

Product Description

MCLE is celebrating two decades of learning and networking with this year's 20th Annual Criminal Law Conference 2019. If you are trying to determine how the changes in immigration enforcement are affecting the criminal courts, you're not alone! Join an expert panel to hear the latest on what is going on at both the federal and state level. Learn what changes are happening in both pre-trial and post-conviction arenas, with 58a hearings and the expansion of the Office of Community Corrections.

Sign up for the Conference and start the day with a networking breakfast before testing your knowledge of the latest case law updates. Attend the breakout sessions you want—both in the morning and afternoon. Then, after the Conference, "attend" the sessions you missed but wished you could have attended, at your convenience—online and on demand. All the breakouts will be available via on-demand webcast two weeks after the live presentation

Agenda

Agenda & Materials

Immigration: The Impact of the Ever Changing Landscape on the Criminal Courts

Re-Entry and the Office of Community Corrections

Suffolk County Criminal Justice Reform: What Is Happening on the Ground

The Changing Landscape of Pre-Trial Release and Detention: Bail, 58A Hearings, and Conditions of Release

Mental Health Issues in the Courts

"Ask the Experts" Q&A Session

Special Program Materials:

Please Note

MCLE webcasts are delivered completely online, underscoring their convenience and appeal. There are no published print materials. All written materials are available electronically only. They are posted 24 hours prior to the program and can be accessed, downloaded, or printed from your computer.

Faculty

Pricing

Fees

$247.50 - MCLE Sponsor Member
$206.25 - New Lawyer
$206.25 - Pending Admittee
$206.25 - Law Student
$206.25 - Paralegal
$275.00 - All Others

Available FREE with an MCLE OnlinePass® subscription.
TOP