Divorce Law: MCLE BasicsPlus!®
Take control of your divorce practice!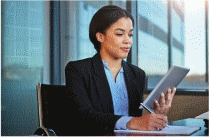 Product Number: 2200141P01
CLE Credits, earn up to:
12 substantive credits, 1 ethics credits

CLE Credit Note

Add to Favorites List
All of the faculty presentations from Divorce Law: MCLE BasicsPlus!® may be purchased individually. Expand the Agenda below to see all option.
Also Available:

See Agenda below to purchase individual video segments from this program.
Price per video: $65.00; Sponsor Members $58.50; New Lawyers $32.50
Free for OnlinePass subscribers.
Product Description
Agenda & Materials
Faculty
Product Description

Product Description

If you want to launch a successful divorce practice, here's your chance. In this popular BasicsPlus!® program, the best divorce counsel in Massachusetts provide demonstrations, interactive dialogue and information-packed lectures—all designed to teach you the fundamental skills critical to representing your clients. This two-day immersion features hours of training; even your lunch breaks are learning experiences—dine with the top-notch faculty, chat one-on-one, get your questions answered—your lunch is on MCLE!

Begin with a fast-moving presentation of core concepts, statutory authority, significant cases, and a review of procedural rules you need to know to navigate divorce litigation. Then it's time for live demos on conducting client interviews, preparing financial statements, arguing motions before a judge, and negotiating and settling the terms of separation agreements to obtain the very best outcome for your client. Your takeaways from this extraordinary two-day experience? New procedural and strategic knowledge, new understanding of divorce law, and a new confidence to jumpstart your career as a divorce lawyer.

Agenda

Agenda & Materials

Day 1, February 27th

9:30 am – 9:40 am

9:40 am – 11:15 am

Substantive Law and Procedure, Jurisdiction, Equitable Distribution, Professionalism (civility) and ethics

eLecture Add to Cart

11:15 am – 11:30 am

Networking and Refreshment Break

11:30 am – 12:00 pm

12:00 pm – 12:30 pm

12:30 pm – 1:30 pm

1:30 pm – 3:00 pm

3:45 pm – 4:30 pm

Day 2, February 28th

9:30 am – 9:35 am

9:35 am – 10:10 am

10:10 am – 10:50 am

10:50 am – 11:00 am

Networking and Refreshment Break

11:00 am – 11:30 am

11:30 am – 12:00 pm

12:00 pm – 1:00 pm

1:00 pm – 1:30 pm

Motion Session Demonstration

eLecture Add to Cart

Steven E. Gurdin, Esq., Fitch Law Partners LLP

, Boston

Nancy G. O'Donnell, Esq., Verrill Dana LLP

, Boston

Hon. Gregory V. Roach,

Probate and Family Court, Commonwealth of Massachusetts (Ret.) , Concord

Hon. Nan M. Sauer,

Probate and Family Court, Commonwealth of Massachusetts , Boston

1:30 pm – 1:45 pm

1:45 pm – 2:30 pm

2:30 pm – 2:45 pm

Networking and Refreshment Break

2:45 pm – 3:45 pm

Negotiation and Settlement, Four-Way Negotiation Conference, Corridor Negotiation, Pretrial Conference, Settlement Agreement

eLecture Add to Cart

3:45 pm – 4:00 pm

4:00 pm – 4:30 pm

Faculty
TOP