MLRI: Overview of the TAFDC Program, Massachusetts Cash Assistance Program for Families
Basic Public Benefits Advocacy Trainings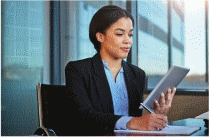 Product Number: 2220086RBC
CLE Credits, earn up to:
5.5 substantive credits, 0 ethics credits

CLE Credit Note

Add to Favorites List

Remind Me Later

ⓘ

Sign up to receive a reminder one week prior to program.
Interested in MLRI: Overview of the TAFDC Program, Massachusetts Cash Assistance Program for Families but not sure you can make it?
Sign up to receive an automatic reminder one week before the program date.
Email
No Thanks.Submit
Product Description
Agenda & Materials
Faculty
Pricing
Product Description

Product Description


This training is for legal services advocates, lawyers in private practice, social and health services workers, and community activists who want to learn about TAFDC (Transitional Aid to Families with Dependent Children)—the cash assistance program for families. The training provides an overview of program rules and eligibility, as well as information about recent policy and practice changes. The training will also cover applying for and keeping TAFDC benefits, and protections for specific populations including people with disabilities, people dealing with domestic violence, and people with limited English proficiency. In the afternoon, there will be sessions on child care and non-citizen eligibility/public charge.

Materials will include PowerPoints and other resources. If the rules are no longer in flux because of COVID-19, we will also provide an updated TAFDC Advocacy Guide: An Advocate's Guide to the Massachusetts Welfare Rules for Families. The December 2019 edition is available free at https://www.masslegalservices.org/TAFDCAdvocacyGuide.

A COLLABORATIVE SERIES

MCLE, the Massachusetts Law Reform Institute (MLRI), and other Massachusets legal services programs collaborate to provide annual basic public benefits advocacy training events for the many public and private sector lawyers and community advocates who assist Massachusetts residents to qualify for and receive public benefits. Detailed materials are distributed electronically for all trainings.

Agenda

Agenda & Materials

Please Note

MCLE webcasts are delivered completely online, underscoring their convenience and appeal. There are no published print materials. All written materials are available electronically only. They are posted 24 hours prior to the program and can be accessed, downloaded, or printed from your computer.

Faculty

Pricing

Fees

$35.00 - Legal Services Attorney
$35.00 - Nonlawyer Advocates
$125.00 - All Others

To apply for a need-based scholarship for this program, email

scholarships@mcle.org

.

Available FREE with an MCLE OnlinePass® subscription.
TOP