Estate Planning: MCLE BasicsPlus!
Learn the law and acquire skills to be successful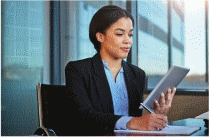 Product Number: 2220047P01
CLE Credits, earn up to:
12 substantive credits, 1 ethics credits

CLE Credit Note

Add to Favorites List
All of the faculty presentations from Estate Planning: MCLE BasicsPlus! may be purchased individually. Expand the Agenda below to see all option.
Also Available:

See Agenda below to purchase individual video segments from this program.
Price per video: $65.00; Sponsor Members $58.50; New Lawyers $32.50
Free for OnlinePass subscribers.
Product Description
Agenda & Materials
Faculty
Product Description

Product Description


Estate Planning: MCLE BasicsPlus!® is intended to give practitioners a solid foundation in the legal concepts and skills necessary to establish a successful estate planning practice. Attendees receive guidance on preparing standard estate planning documents like wills, trusts, health care proxies, and powers of attorney based on clients' unique personal and financial situations; establishing a client relationship and conducting client meetings; navigating ethical issues that commonly arise in the planning process; administering a trust properly; and dealing with various types of assets. The seminar also provides an overview of fundamental technical issues that are essential for any estate planner, including transfer tax issues and elder law issues.

Agenda

Agenda & Materials

Day One: Wednesday, December 15, 2021

9:00 - 9:05 am

9:05 - 11:16 am

11:16 - 11:30 am

11:30 - 12:00 pm

12:00 - 12:57 pm

Day Two: December 16, 2021

9:00 - 10:00 am

10:00 - 10:58 am

10:58 - 11:05 am

11:05 - 11:58 am

11:58 am - 12:58 pm

Day Three: Friday, December 17, 2021

9:00 - 9:56 am

9:56 - 11:00 am

11:00 - 11:15 am

11:15 - 11:58 am

11:58 am - 12:46 pm

12:46 - 12:54 pm

Faculty
TOP